Dr. Elena Paweta is an executive communication coach, speaker, TEDx organizer, and university professor. She conducts courses, trainings, and workshops on effective communication and business presentations internationally.
Dr. Elena is a TEDx speaker and has played a big role in organizing TEDx and TEDxWomen conferences in Poland for the last 8 years. She is also a marathon runner and mother of 2 daughters.
Her clients are among others: KPMG, PwC, Bosch, Deloitte, Bridgestone, GE Healthcare, Nestle, Santander Bank, Goldman Sachs, Astra Zeneca.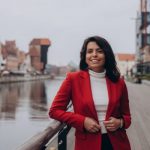 PhD in economics, lived in 4 countries, and speaks 3 languages.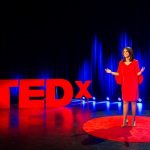 TEDx organizer for 8 years, planning events for over
40 000 people in total.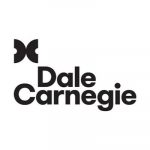 Certified trainer and coach by Dale Carnegie Training.
ELENA'S SOCIAL MEDIA & LINKS
1. What do you need to achieve to get invited to speak at TEDx?
2. What TEDx organizers look for when curating their stages?
3. How to find an idea worth spreading to share from TED stage?
4. What mistakes do people do when trying to get on a TED stage?
5. How to effectively incorporate storytelling into your presentation?
6. How to look and sound confident when speaking in public?
7. How to incorporate storytelling into business presentations?
8. Why is it important to build a connection with your audience and how to do this?
9. How does organizing a TEDx event look like?
10. How to improve leadership communication skills?
1. How to become a TEDx speaker and boost your credibility
2. Talk like TED. Secrets of success of TED and TEDx talks.
3. What are the 5 essential tips for storytelling in business?
4. Getting on a TED stage. What event organizers are looking for?
5. How to speak with confidence in public?
A GLIMPSE OF WHAT AN INTERVIEW WITH ELENA IS LIKE
SOME PODCASTS WHO HAVE INTERVIEWED ELENA PAWETA
BOOK AN INTERVIEW WITH ELENA NOW!