Increasing Business Effectiveness and Growing Your Revenue - Simon Severino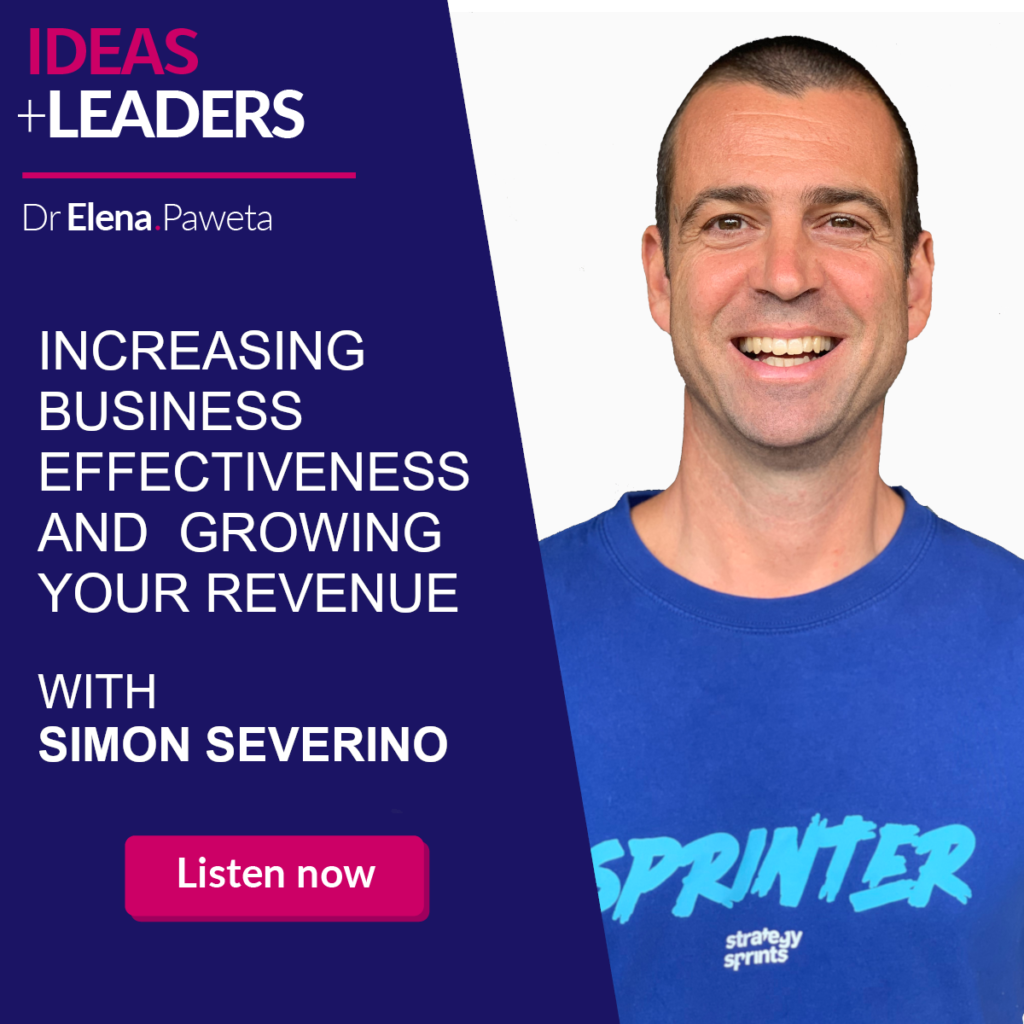 In this episode of the IDEAS+LEADERS podcast I am speaking with Simon Severino about increasing effectiveness in business and growing your revenue.
Simon Severino is an Author, CEO of Strategy Sprints and Host of the Strategy Sprints podcast. He helps business owners in SaaS and Services run their company more effectively which results in sales that soar. He created the Strategy Sprints™ Method that doubles revenue in 90 days by getting owners out of the weeds. His team is trusted by Google, Consilience Ventures, Roche, Amgen, AbbVie and hundreds of frontier teams. He is a TEDx speaker, and has appeared on over 500 podcasts. He writes for Forbes and Entrepreneur Magazine about scaling digital businesses.
You can contact Simon HERE
Thank you for joining me on this episode of IDEAS+LEADERS. If you enjoyed this episode, please share, subscribe and review so that more people can enjoy the podcast https://podcasts.apple.com/pl/podcast/ideas-leaders/id1531433083