How to Overcome the Fear of Public Speaking - Billie Shepard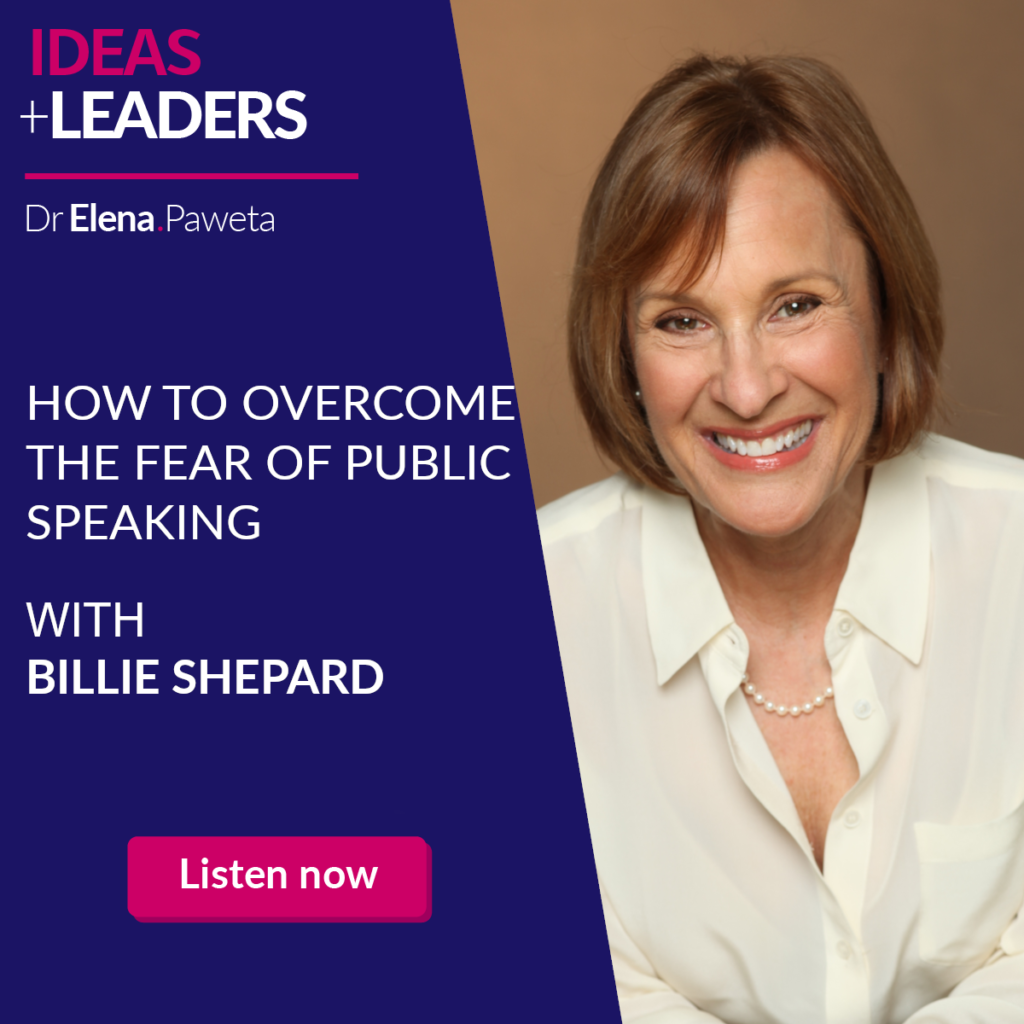 In this episode of the IDEAS+LEADERS podcast I am speaking with Billie Shepard about dealing with stage fright and turn nervous energy into an effective tool.
Billie has been a professional actor for over forty years, appearing in lead roles in Equity productions, featured television appearances and numerous national and regional commercials.  An acting coach for decades, she founded two acting academies and five acting workshops in four states. Billie has produced and hosted guest-artist workshops including such notable instructors as Academy Award winner, Alan Arkin.
Billie is a Dean's Scholar with a BA in Creative Arts and Masters in Theatre Arts from San Jose State University. 
You can contact Billie HERE.
Thank you for joining me on this episode of IDEAS+LEADERS. If you enjoyed this episode, please share, subscribe and review so that more people can enjoy the podcast https://podcasts.apple.com/pl/podcast/ideas-leaders/id1531433083