Leadership in the Corporate World: On Courage, Comfort Zone and Networking – Beata Wandachowicz-Krason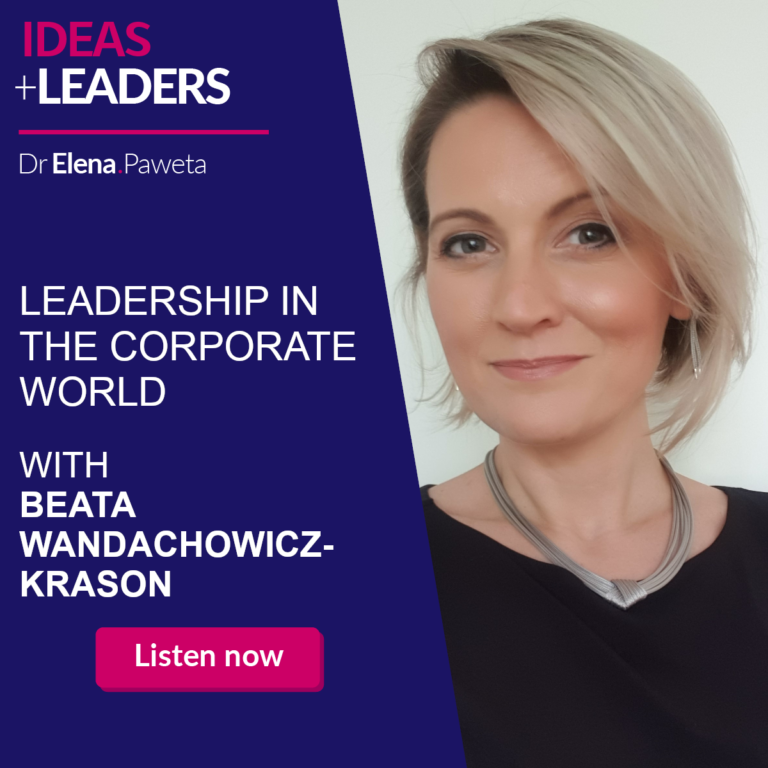 Beata Wandachowicz-Krason is a Director of Procurement Risk Management in Royal Philips, a leading health technology company, currently delivering solutions to fight Covid-19. Beata is currently leading the Procurement Risk Management program, which received a Procurement & Supplier Quality Award in 2019 and is shortlisted for Procurement Leaders Award 2020.
In her 16 years of experience, Beata spent half of her career working for Philips in Poland and half in the Netherlands, holding various positions in Finance and Procurement. She led ~2 B Euro Supply Chain Finance program, became a partner for SCF Community in the Netherlands, coordinated research studies on new supply chain financing models, was a numerous speaker and a panelist at SCF Forum in Amsterdam and was a member of the judging panel for inaugural SCF Awards for FinTech and Bank solutions.
As a genuine leader, she continuously seeks ways to improve processes in complex structures and develop people in multi-layered organizations. She's also passionate about empowering women, initiated the global movement to celebrate Diversity & Inclusion in the company across the globe, she's a mentor for early career women in Philips, mentor in FemaleTech Heroes network and in a local Women4Women program in Brainport Eindhoven in the Netherlands.
In this episode we are speaking with Beata about what is important for leaders in the corporate world, both in the beginning of their career, and on the later stages as well. 
You can connect with Beata HERE
Thank you for joining me on this episode of IDEAS+LEADERS. If you enjoyed this episode, please share, subscribe and review so that more people can enjoy the podcast https://podcasts.apple.com/pl/podcast/ideas-leaders/id1531433083