Relationship Economics - David Nour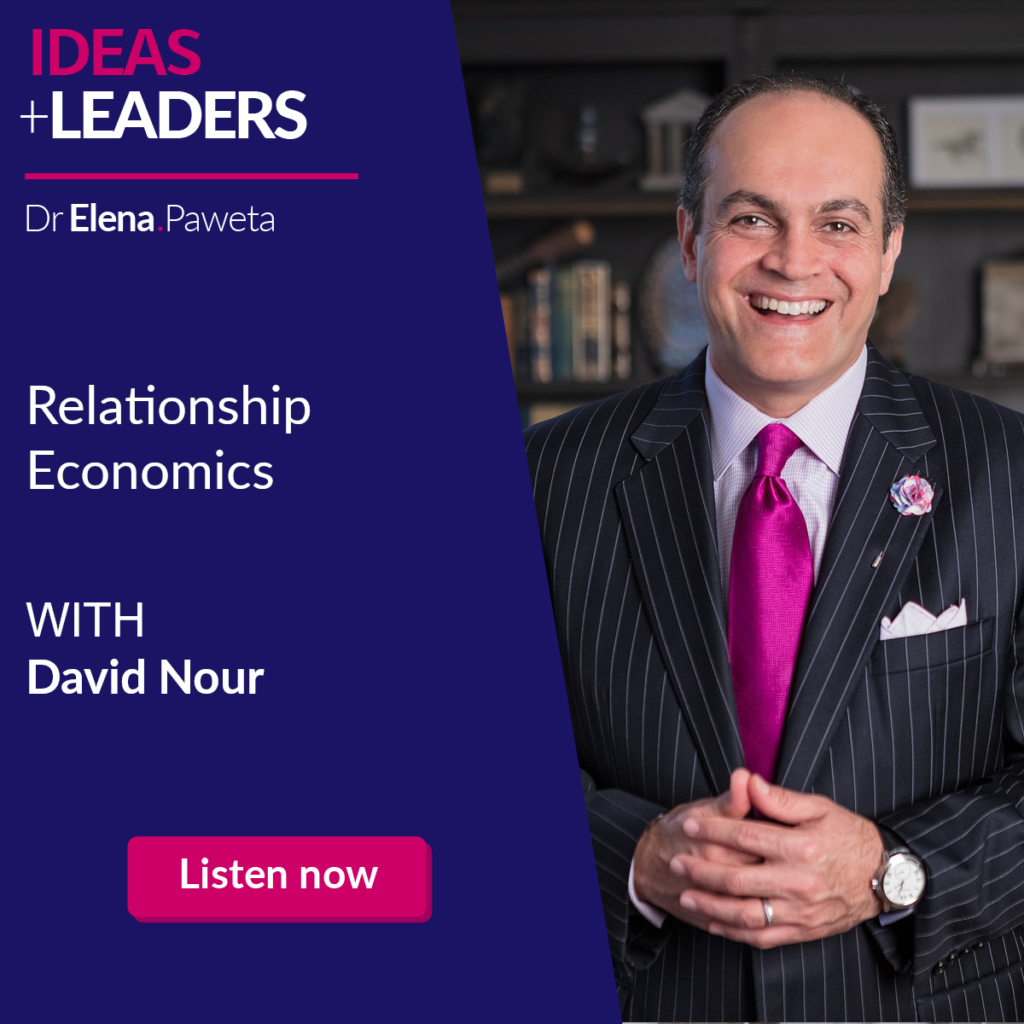 In this episode of IDEAS+LEADERS podcast I am speaking with David Nour about how to transform your business contacts into career success. 
A senior leadership/board advisor, educator, executive coach, and bestselling author, David Nour is internationally recognized as the leading expert on applications of strategic relationships in profitable growth, sustained innovation, and lasting change. The author of eleven books, including bestsellers Relationship Economics® (Wiley) – forthcoming in its 3rd edition, Co-Create (St. Martin's Press), and Curve Benders (Wiley, 2021), Nour serves as a trusted advisor to global clients and coaches corporate leaders. He is an adjunct professor at the Goizueta Business School at Emory University and was named to the Global Gurus Top 30 Leadership Professionals and the Thinkers 50 Radar Class of 2021 lists. A Forbes Leadership contributor on the Future of Work, and an Inc. contributor on Relationship Economics, Nour's unique insights have been featured in various prominent publications, including The Harvard Business Review, The Wall Street Journal, The New York Times, Fast Company, Huffington Post Business, Entrepreneur, and Knowledge@Wharton. He's also the host of the popular Curve Benders podcast.
You can contact David HERE
Thank you for joining me on this episode of IDEAS+LEADERS. If you enjoyed this episode, please share, subscribe and review so that more people can enjoy the podcast https://podcasts.apple.com/pl/podcast/ideas-leaders/id1531433083