Easy Ways to Start as an Entrepreneur - Michael Schill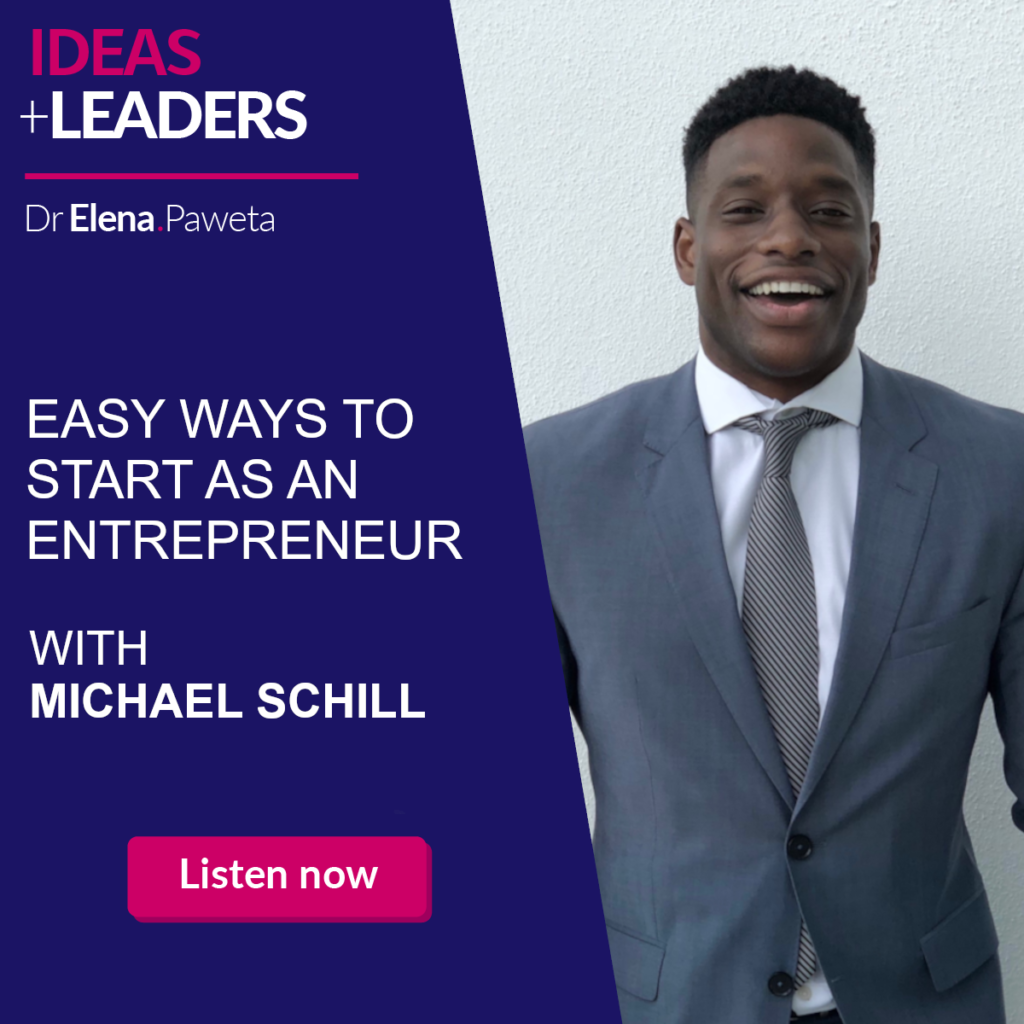 In the episode 83 of IDEAS+LEADERS podcast I am speaking with Michael SChill about starting a business. We have covered the most important aspects of marketing and sales in your business – tune in to listen to his expert advice. 
Michael Schill is a 21st-century entrepreneur, business coach, and sales expert. He has managed to marry skill sets in business, music, fashion, and professional sport into a one-stop tour de force brand name.
Michael is an executive producer and stakeholder of "The Crib Radio Show" on Dash Radio, a radio show that has more than 10 million monthly listeners. He has worked under the mentorship of real estate mogul Grant Cordone and was featured on Disrupt magazine for being a top business coach. Michael holds a BA in exercise science from Florida State University. 
You can contact Mike HERE
Thank you for joining me on this episode of IDEAS+LEADERS. If you enjoyed this episode, please share, subscribe and review so that more people can enjoy the podcast https://podcasts.apple.com/pl/podcast/ideas-leaders/id1531433083