How Copyriting Can Create a Highly Converting Funnel - Brett Kaufman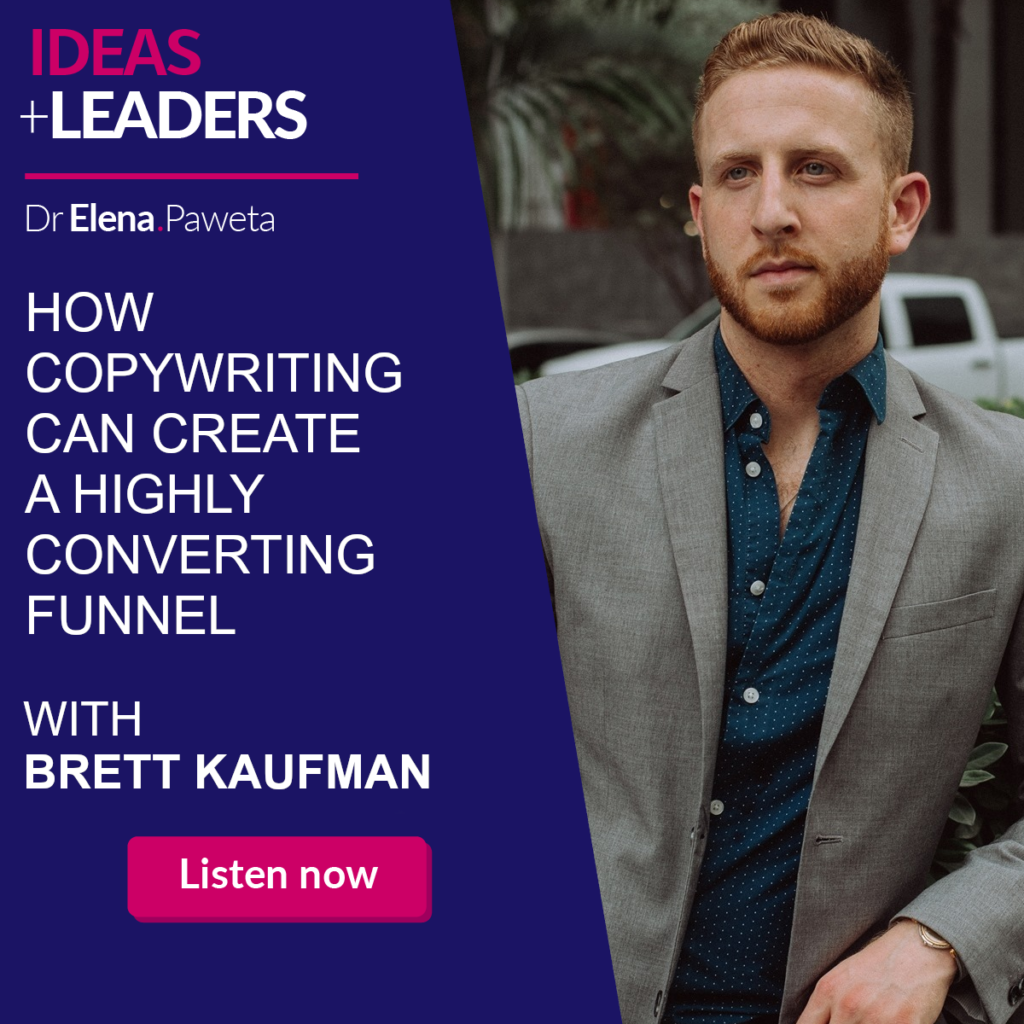 If you are creating any type of written content – listen to the episode 82 of IDEAS+LEADERS podcast where I am speaking with Brett Kaufman about copywriting and creating highly converting funnels. 
Brett Kaufman is a partner at wellspringMEDIA, a consultancy agency that has been around for 12 years and generated just under $45 million for its clients.
Before becoming an entrepreneur, Brett worked in politics raising $3 million in 3 years from cold calling, SMS sequences, and email automatons.
You can contact Brett HERE
Thank you for joining me on this episode of IDEAS+LEADERS. If you enjoyed this episode, please share, subscribe and review so that more people can enjoy the podcast https://podcasts.apple.com/pl/podcast/ideas-leaders/id1531433083