How to Create Your Perfect Pitch – Sarah Bauling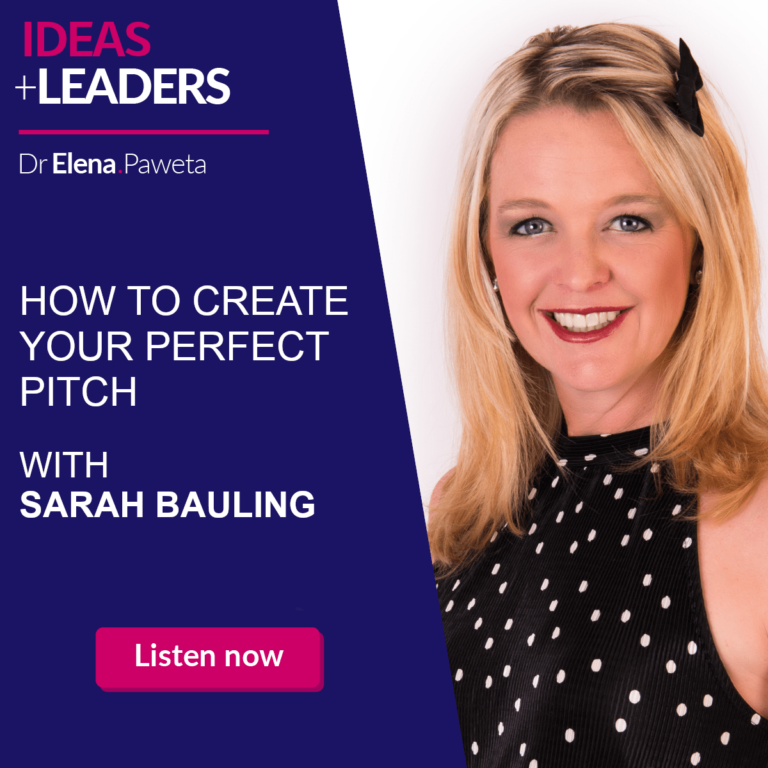 Sarah Bauling is a Professional Speaking Coach, specializing in creating The Perfect Pitch
With over 20 years of Sales and Marketing experience, Sarah knows the power that this 30-second pitch can have on your business. How it generates leads, converts clients, and ultimately makes you more money.
Sarah has recently emigrated from South Africa and is now based "Down Under" in Sydney, Australia.
She has had the privilege and pleasure of sharing "The Perfect Pitch" with delegates around the globe.
In this episode, we are speaking with Sarah on how to create your Perfect Pitch, what are the main elements of the pitch, and what are the tips and tricks to make it impactful and effective.
You can connect with Sarah HERE
Thank you for joining me on this episode of IDEAS+LEADERS. If you enjoyed this episode, please share, subscribe and review so that more people can enjoy the podcast https://podcasts.apple.com/pl/podcast/ideas-leaders/id1531433083