How to Flood your Online Business with High-Paying Clients - Connor Marriott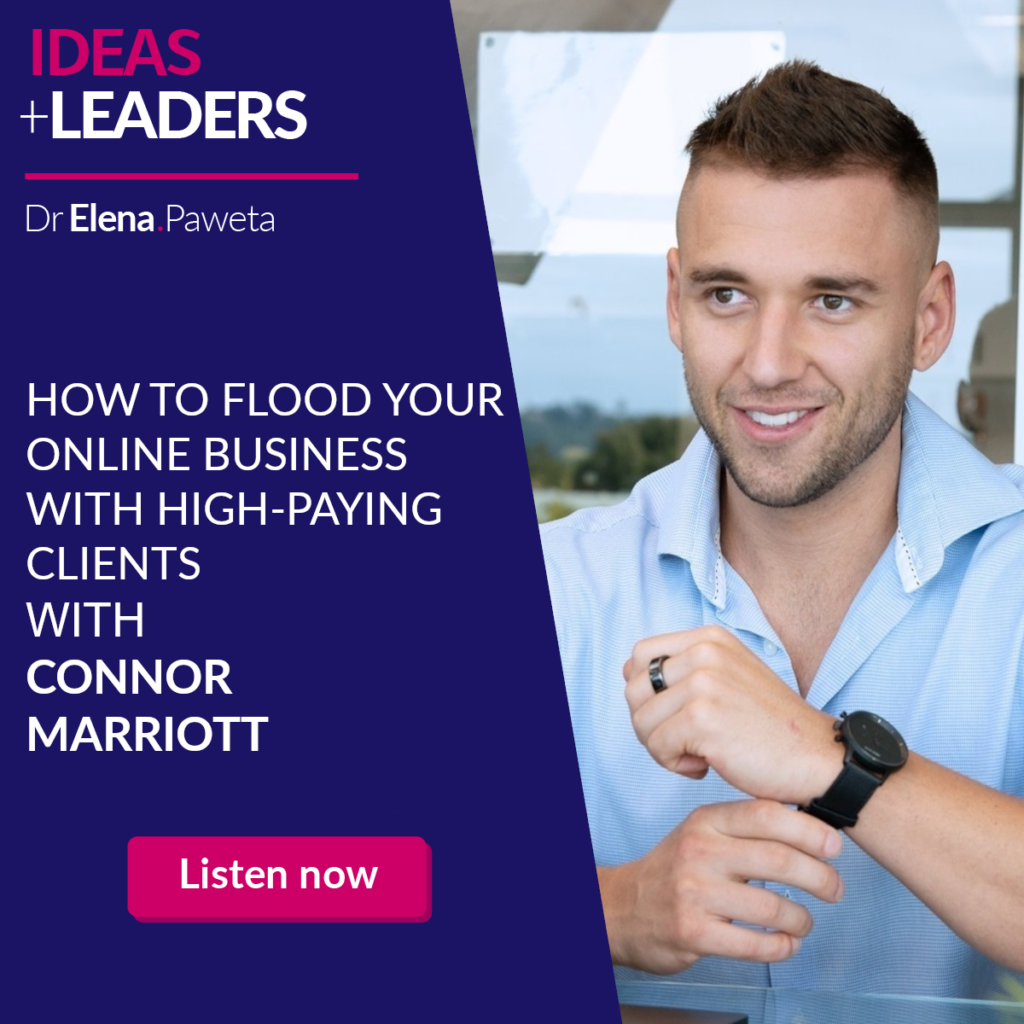 In the episode 76 of IDEAS+LEADERS podcast I am speaking with Connor Marriott about boosting your online business and getting more high-paying clients.
Connor Marriott is the CEO at Instinct Education, where he enrolled over 5,000 business experts to master their client acquisition.
Connor started learning online advertising to get new clients as a personal trainer. After some crazy positive results he got, he started a done-for-you marketing agency for other businesses.
You can contact Connor HERE
Thank you for joining me on this episode of IDEAS+LEADERS. If you enjoyed this episode, please share, subscribe and review so that more people can enjoy the podcast https://podcasts.apple.com/pl/podcast/ideas-leaders/id1531433083