How Speaking Can Help Grow Your Business - Odell Bizzell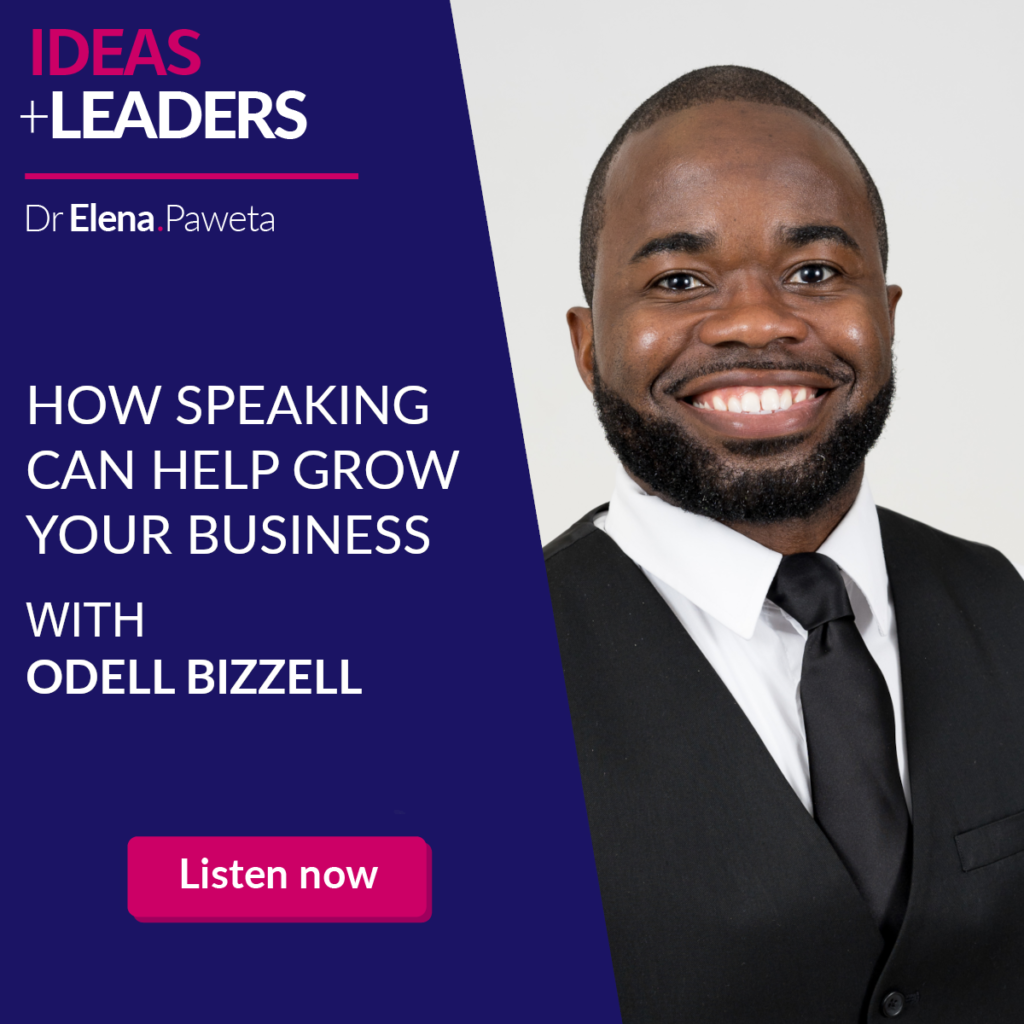 In the episode 74 of IDEAS+LEADERS podcast I am speaking with Odell Bizzell about public speaking and how it can help grow your business. We are also discussing first steps on the way to becoming a professional speaker.
Odell Bizzell is a business coach that teaches entrepreneurs and small business owners how to double their income with public speaking. His entrepreneurial career started in 1999 when Odell and his best friend started a small candy company that earned them over $75,000 while earning an academic scholarship to a top university.
Odell has been featured in the USA Today, Yahoo Finance, CNBC.com, and 200 media outlets. He's also the author of 10 books and as a motivational speaker he has partnered with over 240 colleges, organizations, and even the military to teach communication skills to emerging professionals in 45 states.
Odell has been featured on some of the same programs championship athletes and celebrities such as Dave Letterman, Oprah Winfrey, & ESPN's Stephen A. Smith.
You can contact Odell HERE
Thank you for joining me on this episode of IDEAS+LEADERS. If you enjoyed this episode, please share, subscribe and review so that more people can enjoy the podcast https://podcasts.apple.com/pl/podcast/ideas-leaders/id1531433083