How to Increase Confidence in Public Speaking - Aleksandra Lewandowska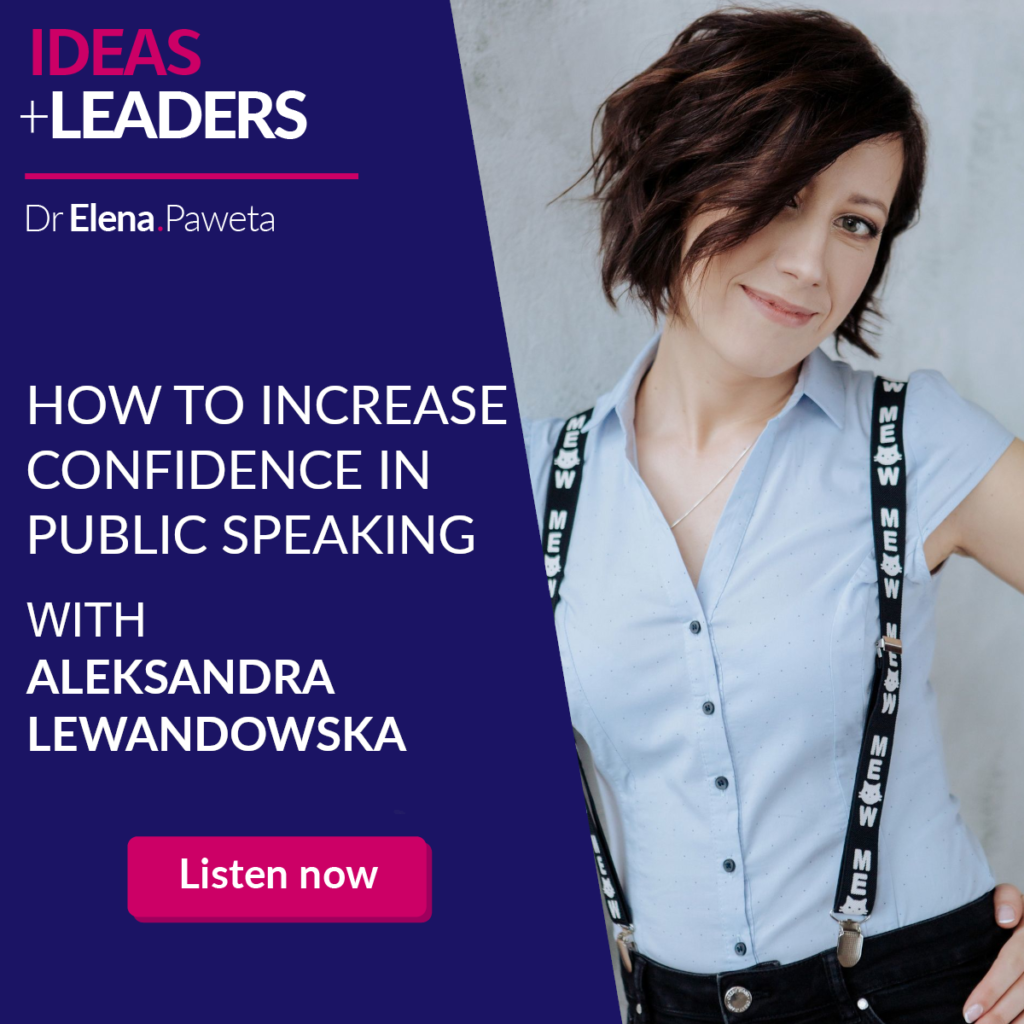 In the episode 71 of IDEAS+LEADERS podcast I am speaking with Aleksandra Lewandowska about public speaking skills, communication skills and how to improve them.
Aleksandra Lewandowska is an award-winning keynote speaker, actress, coach and emcee. Works with corporations, TEDx speakers and Toastmasters, helping people put their experience in words. Comedy, connection and a carefree attitude are the three necessary components of her every performance. Loves travelling, improvising, writing, dancing flamenco and having meaningful conversations. Values connection over perfection and does her best to spread this idea.
You can contact Aleksandra HERE
Thank you for joining me on this episode of IDEAS+LEADERS. If you enjoyed this episode, please share, subscribe and review so that more people can enjoy the podcast https://podcasts.apple.com/pl/podcast/ideas-leaders/id1531433083