How to Be an Innovative Leader – Lars Sudmann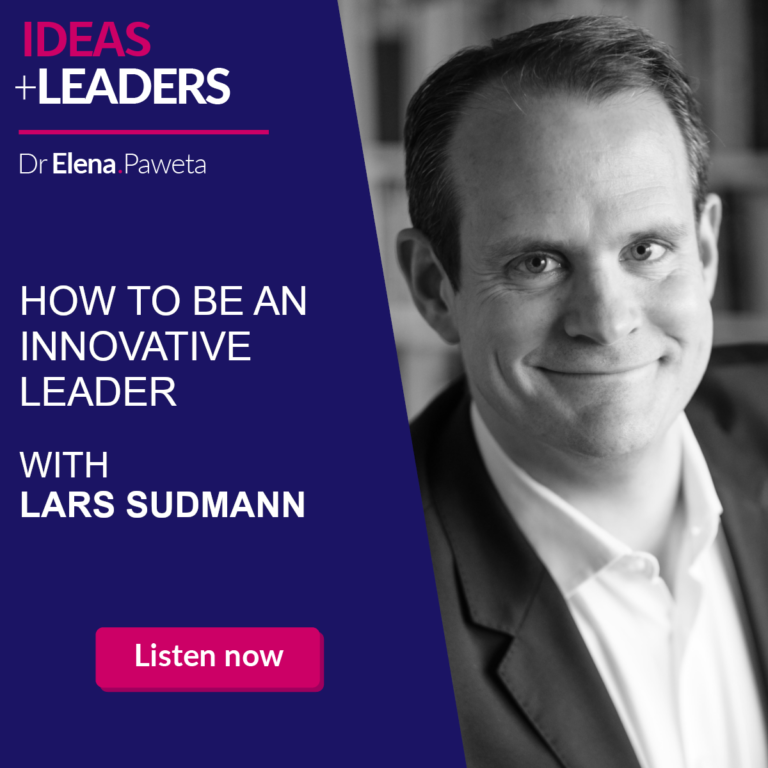 Lars Sudmann is the author of the Leadership book "Innovation that Sticks" and a keynote speaker with a background in business leadership, finance, and strategy, for instance as former CFO of Procter & Gamble Belgium. Lars is a board advisor and executive coach and has in-depth experience in engaging leadership in business environments and was featured on BBC Capital, Forbes, Fast Company, Inc., the Chicago Tribune, the Economist Career network, and many more. He is a lecturer at universities in Germany and Belgium. Lars' TEDx talks on leadership and innovation are top-ranked with 1.000.000+ views.
In this episode we are talking with Lars about innovative approach to leadership, starting with self-leadership first and how to reach success as a leader using spaghetti principle.
You can connect with Lars HERE
Thank you for joining me on this episode of IDEAS+LEADERS. If you enjoyed this episode, please share, subscribe and review so that more people can enjoy the podcast https://podcasts.apple.com/pl/podcast/ideas-leaders/id1531433083