On Non-Profit and Corporate Leadership - Piotr Chimko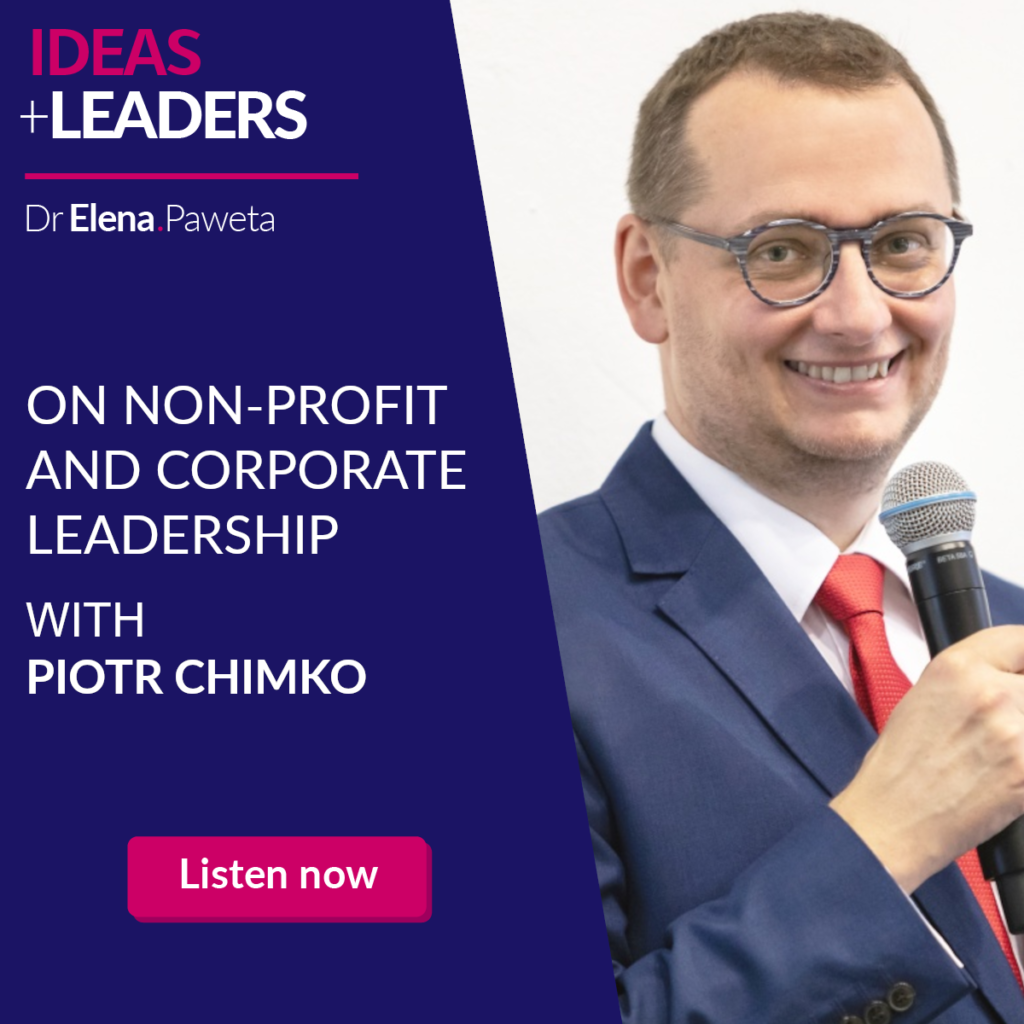 In this episode of IDEAS+LEADERS podcast I am speaking with Piotr Chimko on the traits that leaders need to have both in the corporate world and in non-profit environment.
Piotr Chimko is a professional manager with twenty years of global corporate experience in IT, finance and in procurement. Passionate about efficient team building, developing talents, modern people management and leadership. Member of Polish Professional Speakers Association. Since 2009 he has been a member of Toastmasters International, the largest educational organization in the world, dedicated to developing communication and leadership skills. In the 2018/19 term he held the role of District Director, responsible for growth and performance of the organization in Poland, Baltic States and in Finland. A few dozen times per year he gets on the real or virtual stage to speak, train or host conferences. In his free time, he runs, swims, rides a bike, plays several musical instruments and supports his three sons in their wonderful journey towards adulthood.
You can contact Piotr HERE
Thank you for joining me on this episode of IDEAS+LEADERS. If you enjoyed this episode, please share, subscribe and review so that more people can enjoy the podcast https://podcasts.apple.co