How to Take Diversity and Inclusion to an Advanced Level - LaTonya Wilkins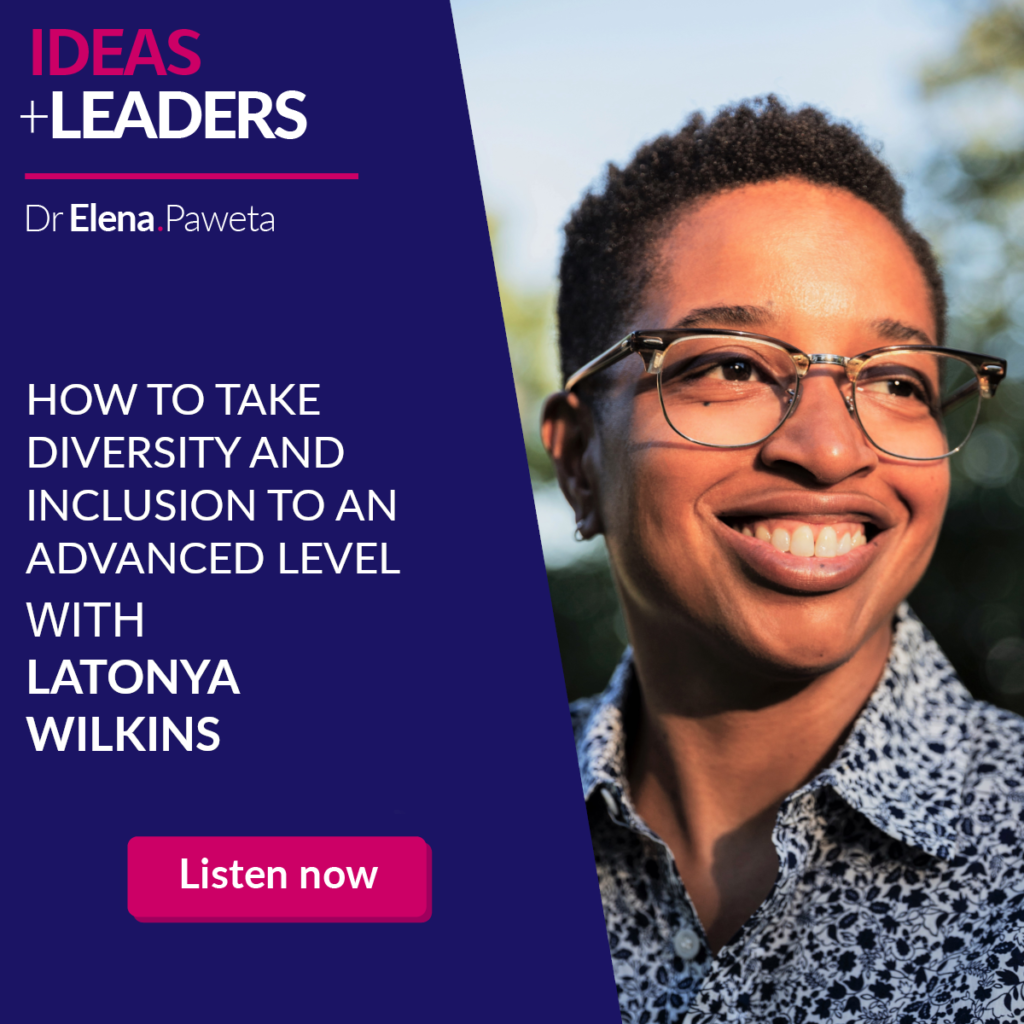 In the episode 66 of IDEAS+LEADERS podcast I am speaking with LaTonya Wilkins about how to build the culture of belonging and how to take diversity and inclusion to an advanced level.
Founder of The Change Coaches, LaTonya Wilkins partners with executives, upwardly mobile professionals, and teams to build cultures of belonging through highly customized coaching and consulting services. She is a sought-after keynote speaker and has inspired audiences all over the world. She built her career working in HR, talent management and learning & development at Fortune 500 companies before teaching and taking on progressive leadership roles at the University of Illinois' Gies College of Business. LaTonya is currently the President of the True Star Youth Foundation board. She gained industry recognition when she was featured on the peer-nominated list of most inclusive HR influencers in 2019.
You can connect with LaTonya HERE
Thank you for joining me on this episode of IDEAS+LEADERS. If you enjoyed this episode, please share, subscribe and review so that more people can enjoy the podcast https://podcasts.apple.com/pl/podcast/ideas-leaders/id1531433083