Transforming a Job You Have into a Job You Love - Barb Garrison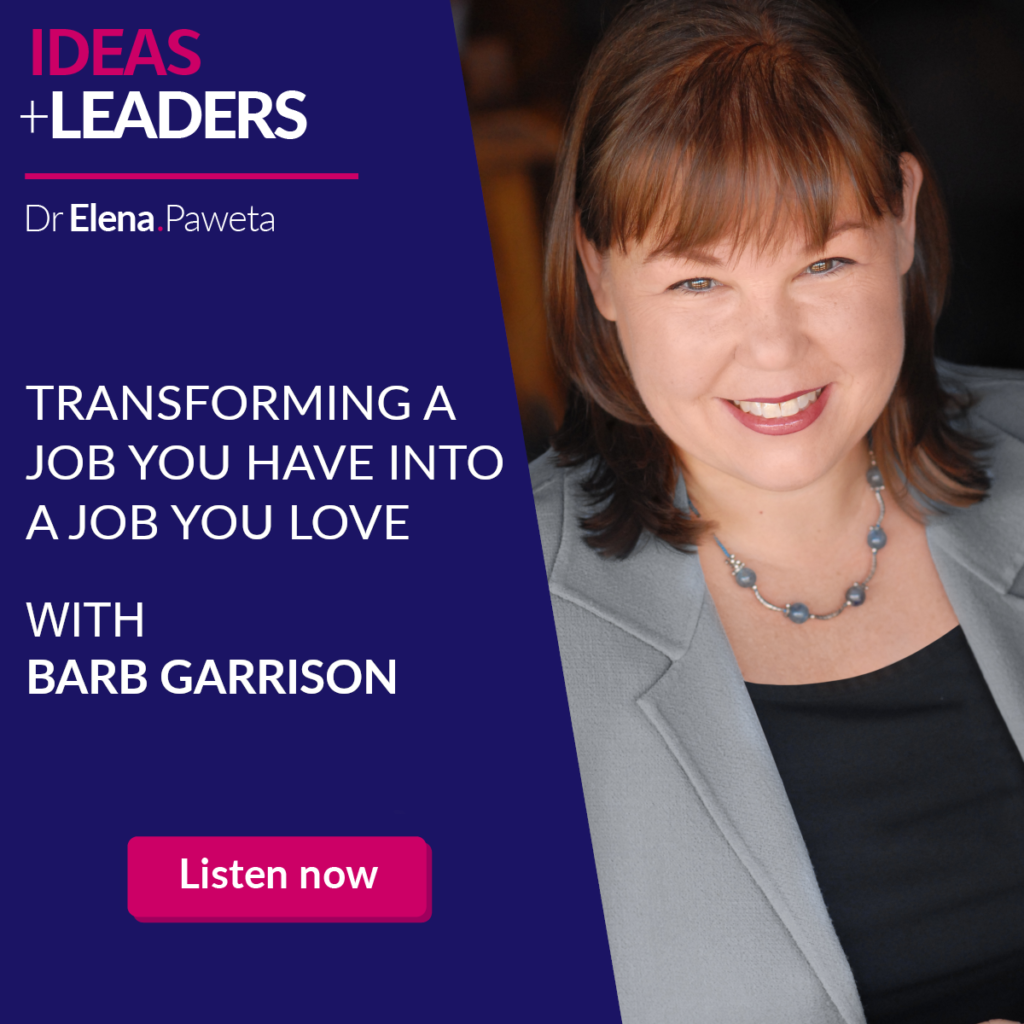 In the episode 65 of IDEAS+LEADERS podcast I am speaking with Barb Garrison about transforming the job you have into a job you love. Listen to our conversation to find out what to do with the burnout, conflicts and other issues that may arise at work. 
Barb Garrison is a Career & Money Breakthrough Coach and "Job-You-Love" expert at Internal Groove, the company she founded 14 years ago. She helps burned out success-driven professionals who are just going through the motions design a career, based on their TRUTH, that makes them leap out of bed even on Monday mornings. The creator of The Job I Love Revolution, Barb supports corporate executives and entrepreneurs to move from self-doubt and burned out to relief and freedom.
You can connect with Barb HERE
Thank you for joining me on this episode of IDEAS+LEADERS. If you enjoyed this episode, please share, subscribe and review so that more people can enjoy the podcast https://podcasts.apple.com/pl/podcast/ideas-leaders/id1531433083