Writing a Book to Grow your Business, Raise Money, or Sell your Service - Julie Broad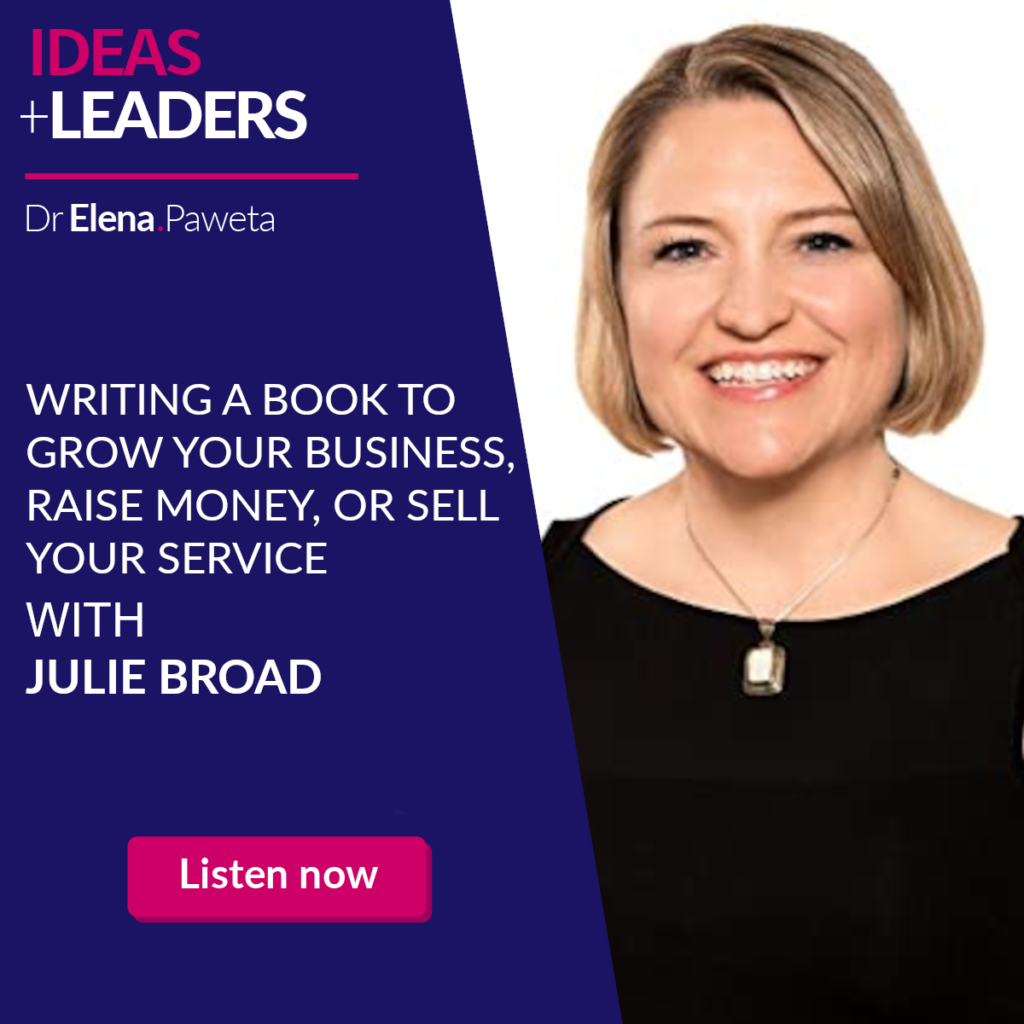 In the episode 63 of IDEAS+LEADERS podcast I am speaking with Julie Broad about publishing your book. 
Julie Broad, founder of self-publishing services firm Book Launchers and Amazon Overall #1 Best Selling Author, knows what it takes to successfully self-publish a book. Julie's titles include More than Cashflow, which topped Amazon, The New Brand You, and her latest book, Self-Publish & Succeed which just won an IPPY award.  An expert on writing a book with marketing in mind, Julie teaches authors how to write a #noboringbook on her popular YouTube channel BookLaunchers.TV.  
You can contact Julie HERE
Thank you for joining me on this episode of IDEAS+LEADERS. If you enjoyed this episode, please share, subscribe and review so that more people can enjoy the podcast https://podcasts.apple.com/pl/podcast/ideas-leaders/id1531433083