Profitable Podcasting for Service-based Businesses - Annemarie Cross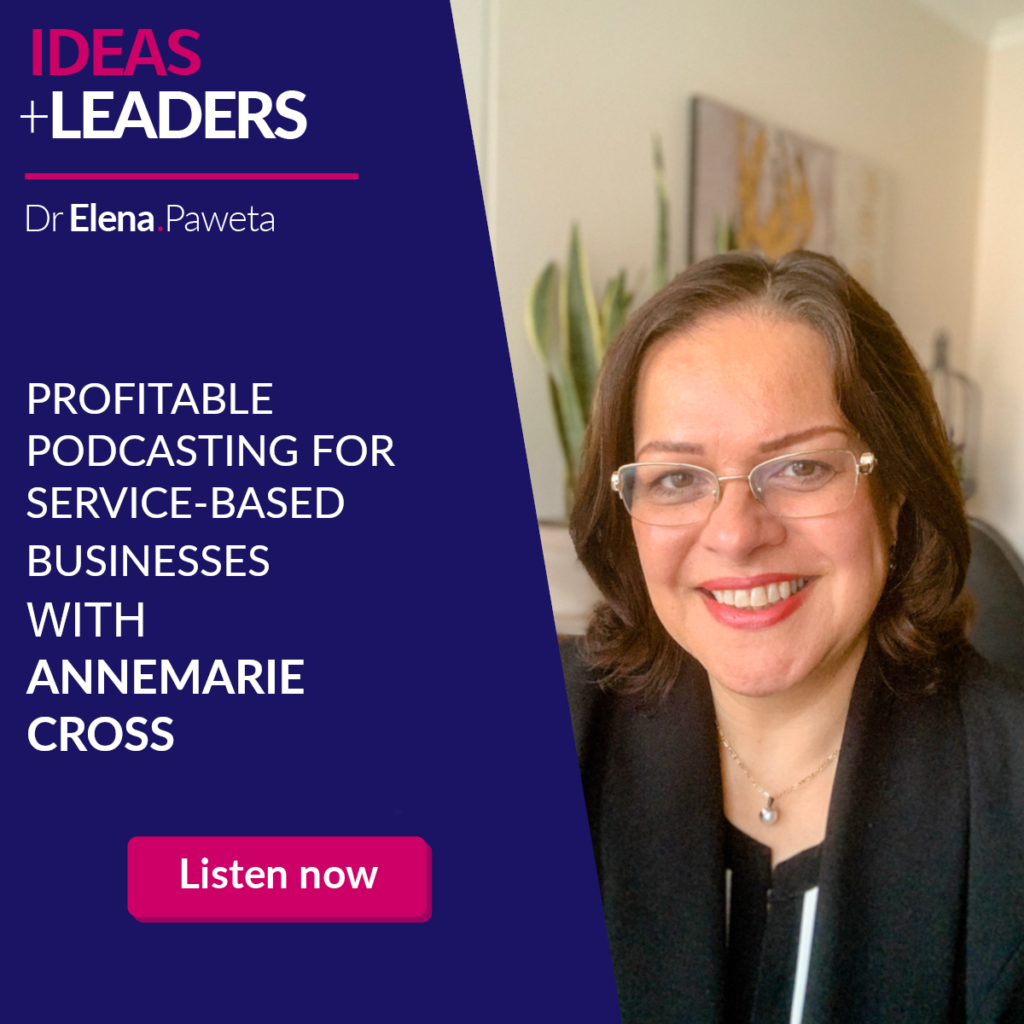 In the episode 57 of IDEAS+LEADERS podcast I am speaking with Annemarie Cross about profitable podcasting. What to ask yourself before starting a podcast? What to focus on? How to promote and get subscribers? How to get new customers from your very first episode? We are discussing all those topics in this episode.
Annemarie is a Personal Branding & Podcast Strategist and Business Coach. She is also the CEO and Founder of Ambitious Entrepreneur Podcast Network and Industry Thought Leader Academy. Dubbed 'The Podcasting Queen,' she is an award-winning podcast host and is recognized as a pioneer in the podcasting space having started her first co-hosted podcast in 2008.  
Recently cited as one of the Top 20 Business Coaches in Melbourne – Australia, Annemarie works with consultants and coaches around the world helping them create distinguishable, uncopyable and irresistible brands so they're seen as not just A choice – but THE choice with their ideal clients. Her podcasts have been syndicated on both National and International Radio and listed among the top podcasts for Entrepreneurs and small business worldwide.   
You can contact Annemarie HERE
Thank you for joining me on this episode of IDEAS+LEADERS. If you enjoyed this episode, please share, subscribe and review so that more people can enjoy the podcast https://podcasts.apple.com/pl/podcast/ideas-leaders/id1531433083