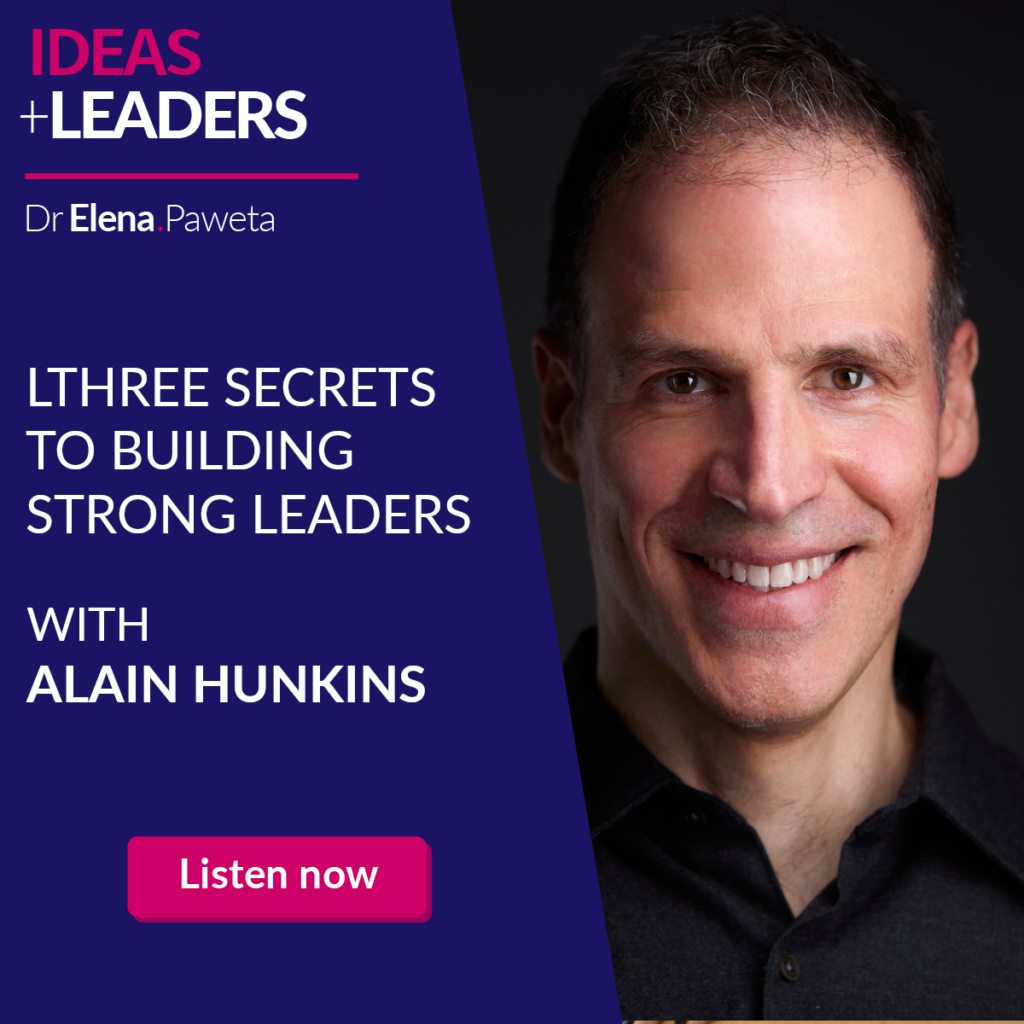 In this episode we are speaking with Alain Hunkins about three secrets to building strong leaders. 
– What employees are looking for in their leaders today?
– Why should we show empathy towards our employees?
– What can we do to develop loyalty and commitment from our team?
We will find answers to these and many other questions in this really valuable episode.
Alain Hunkins helps high achieving people become high achieving leaders.  Over his twenty-year career, Alain has worked with over 2,000 groups of leaders in 25 countries. Clients include Wal-Mart, Pfizer, Citigroup, General Electric, State Farm Insurance, IBM, General Motors, and Microsoft. In addition to being a leadership speaker, consultant, trainer, and coach, Alain is the author of CRACKING THE LEADERSHIP CODE: Three Secrets to Building Strong Leaders (Wiley, March 2020), which was endorsed by leadership luminaries Jim Kouzes, Barry Posner, and Marshall Goldsmith. A faculty member of Duke Corporate Education, Alain's writing has been featured in Fast Company, Inc., Forbes, Chief Executive, Chief Learning Officer, and Business Insider.  

You can contact Alain HERE

Thank you for joining me on this episode of IDEAS+LEADERS. If you enjoyed this episode, please share, subscribe and review so that more people can enjoy the podcast https://podcasts.apple.com/pl/podcast/ideas-leaders/id1531433083