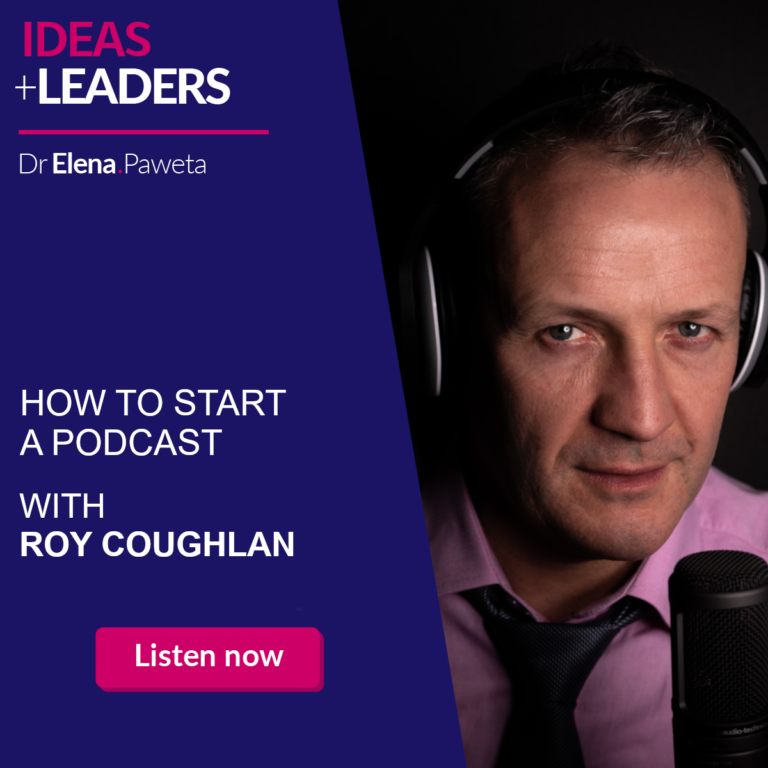 In this episode, I am speaking with Roy Coughlan on how to start a podcast. Roy helped me a lot in starting IDEAS+LEADERS podcast among others. We are talking about how to start podcasting with ease, what equipment do we need and what are the first essential steps.
Roy is a serial entrepreneur that has founded over 10 companies. His professional qualifications include Diplomas in Construction Management and Economics as well as a Diploma in Applied Project Management. Project Manager Professional (PMP). Distinguished Toastmaster(DTM).
Currently, writing over 4 books and running 4 podcasts.
Partner of the freedombroadcasters.com
Roy is a host of 4 podcasts – Speaking Podcast, Meditation Podcast, Learn Polish Podcast, and Awakening Podcast.
Thank you for joining me on this episode of IDEAS+LEADERS. If you enjoyed this episode, please share, subscribe and review so that more people can enjoy the podcast https://podcasts.apple.com/pl/podcast/ideas-leaders/id1531433083