How to Achieve Peak Performance in Business – Natalie Hewett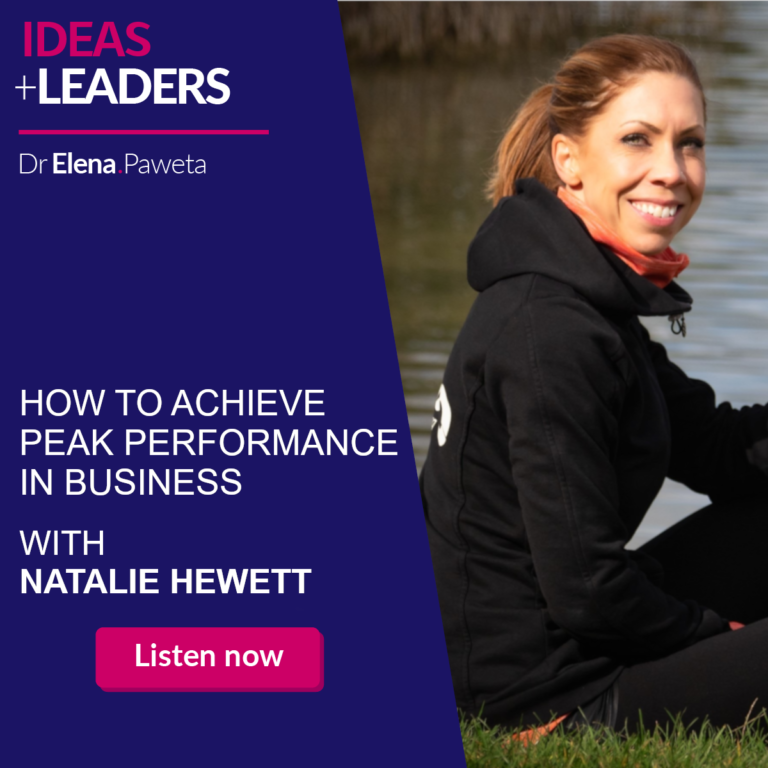 In this episode I am speaking with Natalie Hewett about increasing business performance and how to achieve it. We are discussing simple tricks that will help you to get focused, to concentrate, to go through a very busy day successfully. We are covering tips on mindset, nutrition, exercise, recovery and other areas.
Natalie helps overworked female entrepreneurs elevate their daily energy and performance so that they thrive and not only survive in business.
You can connect with Natalie HERE
Check out her free productivity hacks and health guides in German HERE.
Thank you for joining me on this episode of IDEAS+LEADERS. If you enjoyed this episode, please share, subscribe and review so that more people can enjoy the podcast https://podcasts.apple.com/pl/podcast/ideas-leaders/id1531433083