How to Turn Our Talents into Strengths - Malwina Faliszewska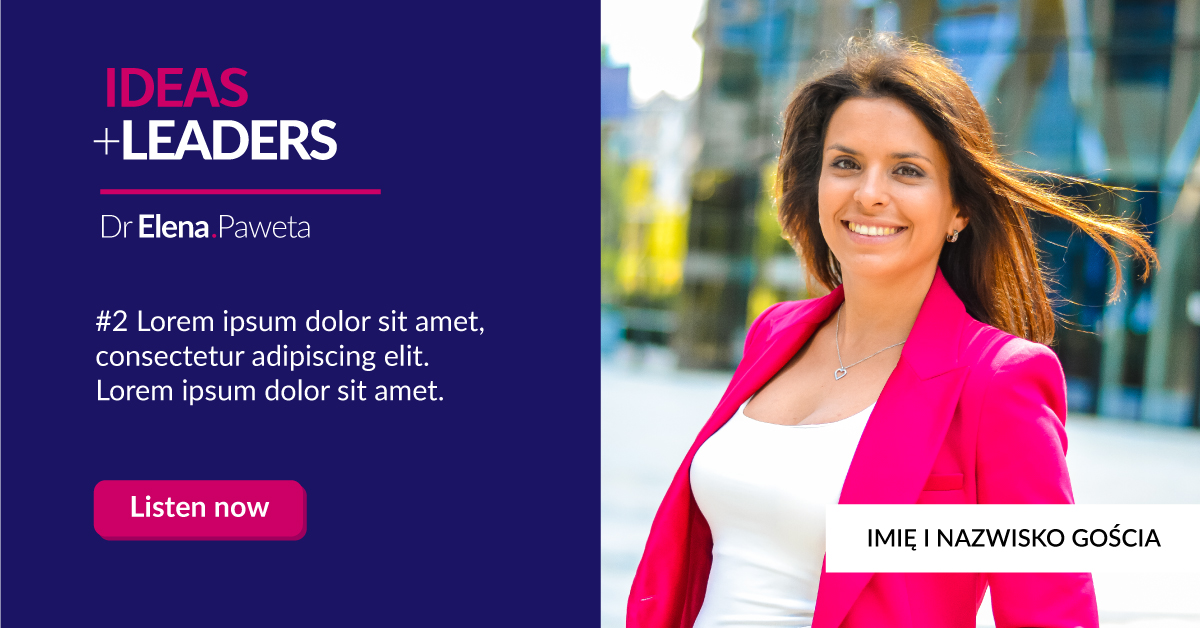 Malwina Faliszewska – Gallup Certified Strengths Coach, mentor, ICF coach and trainer with fourteen years of professional experience. Expert in areas of learning, development, diversity and inclusion. Author of the book "Reach for more and make career in harmony with yourself", author of "Cycle on Career Development" in Polish edition of Forbes Women and TEDxWarsawWomen speaker. Gained her professional practice in HR with international companies. Key responsibilities included employee training and development, fostering diversity and building inclusive cultures. She is passionately involved in creating strengths-based cultures and empowering teams and individuals to unleash their potential and succeed. She loves creating events and initiatives to support women in building their career and self-confidence.
In this episode Malwina shares how to find our own unique talents and how to develop them into strengths.
Connect with Malwina HERE
Thank you for joining me on this episode of IDEAS+LEADERS. If you enjoyed this episode, please share, subscribe and review so that more people can enjoy the podcast.