What Can we Learn from Burning Man - Duane Peterson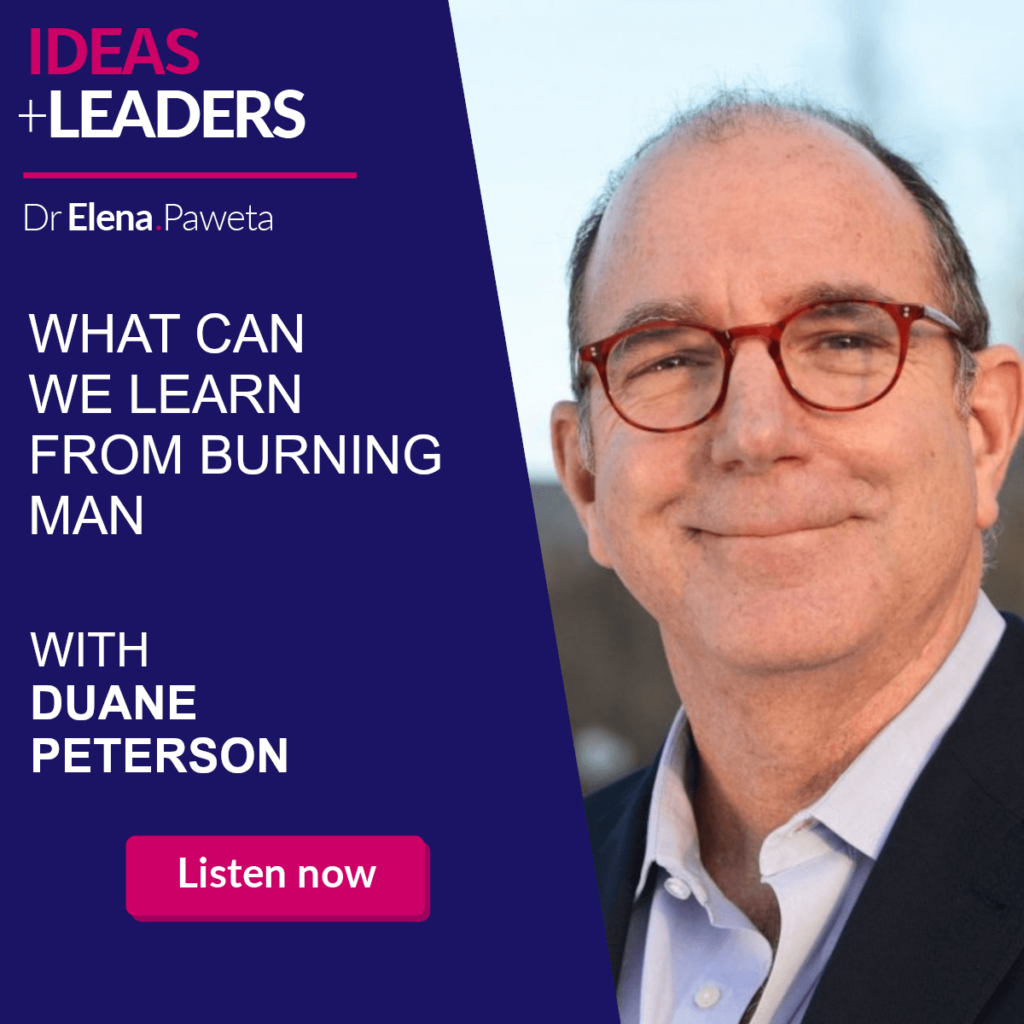 In the episode 161 of IDEAS+LEADERS podcast I am speaking with my friend Duane Peterson about Burning Man and what we can bring from it to our everyday lives. Listen to our conversation on passion, joy, leadership, motivation, relationships and many more.
Duane is a social entrepreneur with an eclectic 35-year career in socially responsible business, campaign management, government service and community involvement. He moved his family from California in 1996 to Vermont where he worked as Chief of Stuff at Ben & Jerry's for 12 years — getting to execute Ben Cohen's creative vision. Committed to advancing values-led business models, he's a member of the national Social Venture Network, Vermont Venture Network and Vermont Businesses for Social Responsibility. And he serves as a Director on the Boards of the HowardCenter and VPIRG.
Thank you for joining me on this episode of IDEAS+LEADERS. If you enjoyed this episode, please share, subscribe and review so that more people can enjoy the podcast on Apple https://apple.co/3fKv9IH or Spotify https://sptfy.com/Nrtq.