How to Lead with Significance - Joey Havens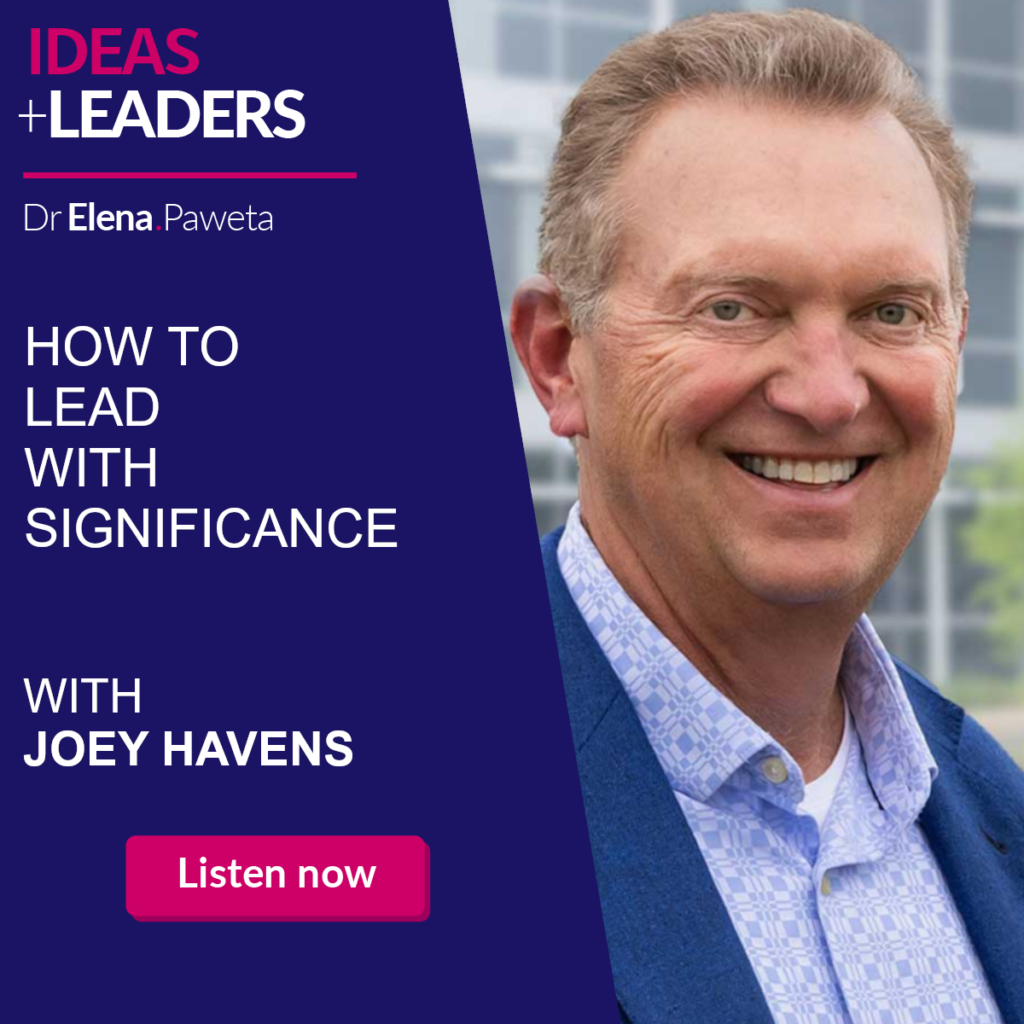 In this episode of IDEAS+LEADERS podcast I am speaking with Joey Havens about leadership, about building the culture of trust, connection and openness. Listen to this episode if you are leading a team.
Joey Havens, CPA, is currently serving HORNE as managing partner of strategic growth. He joined HORNE in 1984 and previously served as executive partner from 2012 to 2021, leading more than 1,800 team members to build the Wise Firm while passionately living out his life's calling to help others see and reach their full potential. 
You can contact Joey here:
https://www.linkedin.com/in/joeyhavens/
Thank you for joining me on this episode of IDEAS+LEADERS. If you enjoyed this episode, please share, subscribe and review so that more people can enjoy the podcast on Apple https://apple.co/3fKv9IH or Spotify https://sptfy.com/Nrtq.