How to Lead an Organization - Cleveland Justis, Daniel Student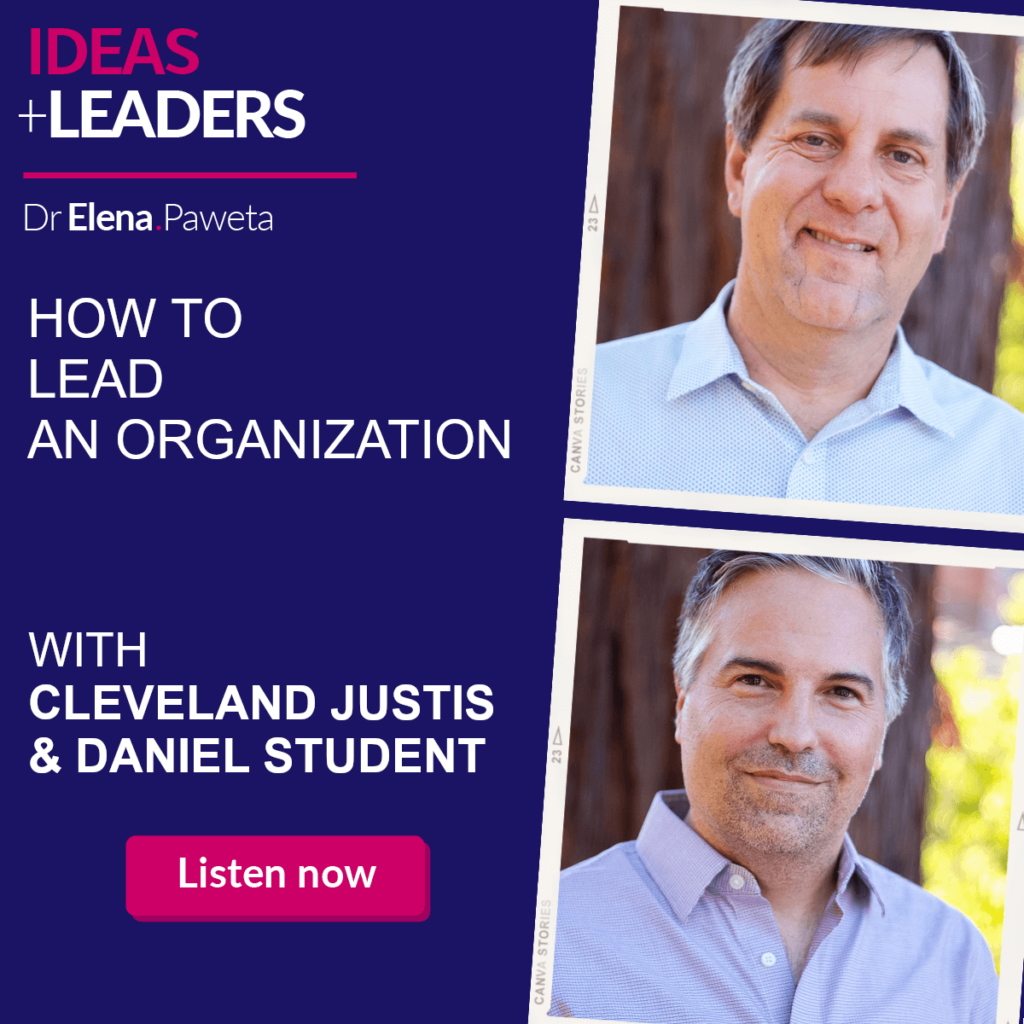 In this episode of IDEAS+LEADERS podcast I am speaking with Cleveland Justis and Daniel Student about their new book "Don't Lead Alone". We are discussing how to think like a system, act like a network and lead like a movement.
Cleve and Daniel are experts in cross-sector collaboration, working with nonprofit, government, and corporate leaders to help form partnerships that produce the greatest social impact and business results. 
You can find more information about the book here: https://dontleadalone.com/
Thank you for joining me on this episode of IDEAS+LEADERS. If you enjoyed this episode, please share, subscribe and review so that more people can enjoy the podcast on Apple https://apple.co/3fKv9IH or Spotify https://sptfy.com/Nrtq.