How to Manage Effectively in the Time of Covid, BLM and MeToo - Emily Tsitrian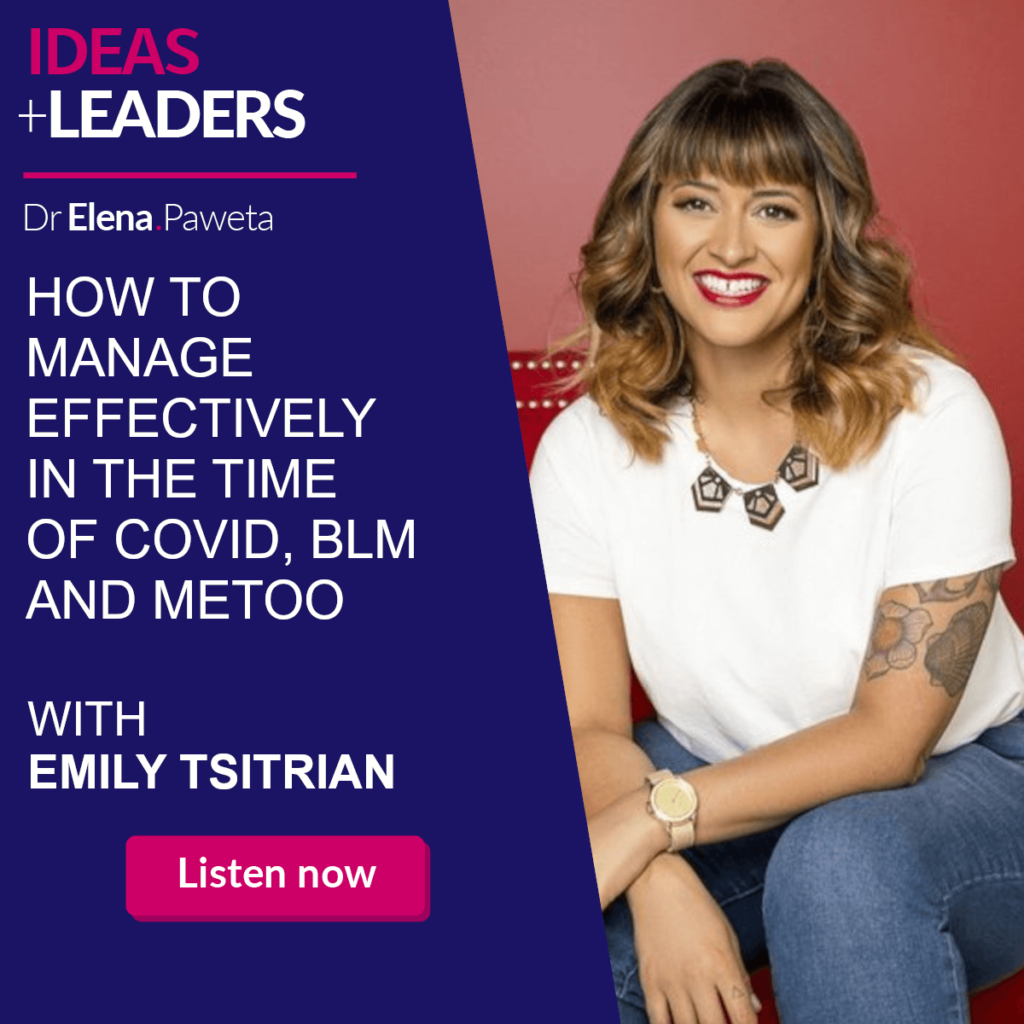 In this episode of IDEAS+LEADERS podcast I am speaking with Emily Tsitrian about managing the team effectively in the times of crisis. We are discussing the aspects of leadership, team empowerment and work-life balance.
After her first promotion to manager at Stripe, Emily had to get scrappy and creative to learn effective leadership through trial and error in the tech world. She decided to write her new book Make Me The Boss when she couldn't find the book that she needed after her first big promotion – something that would speak to tech managers living in the time of #BLM and #MeToo. 
You can contact Emily here:
https://emilytsitrian.com/
Thank you for joining me on this episode of IDEAS+LEADERS. If you enjoyed this episode, please share, subscribe and review so that more people can enjoy the podcast on Apple https://apple.co/3fKv9IH or Spotify https://sptfy.com/Nrtq.