How to Take Your Business to the Next Level - Nida Leardprasopsuk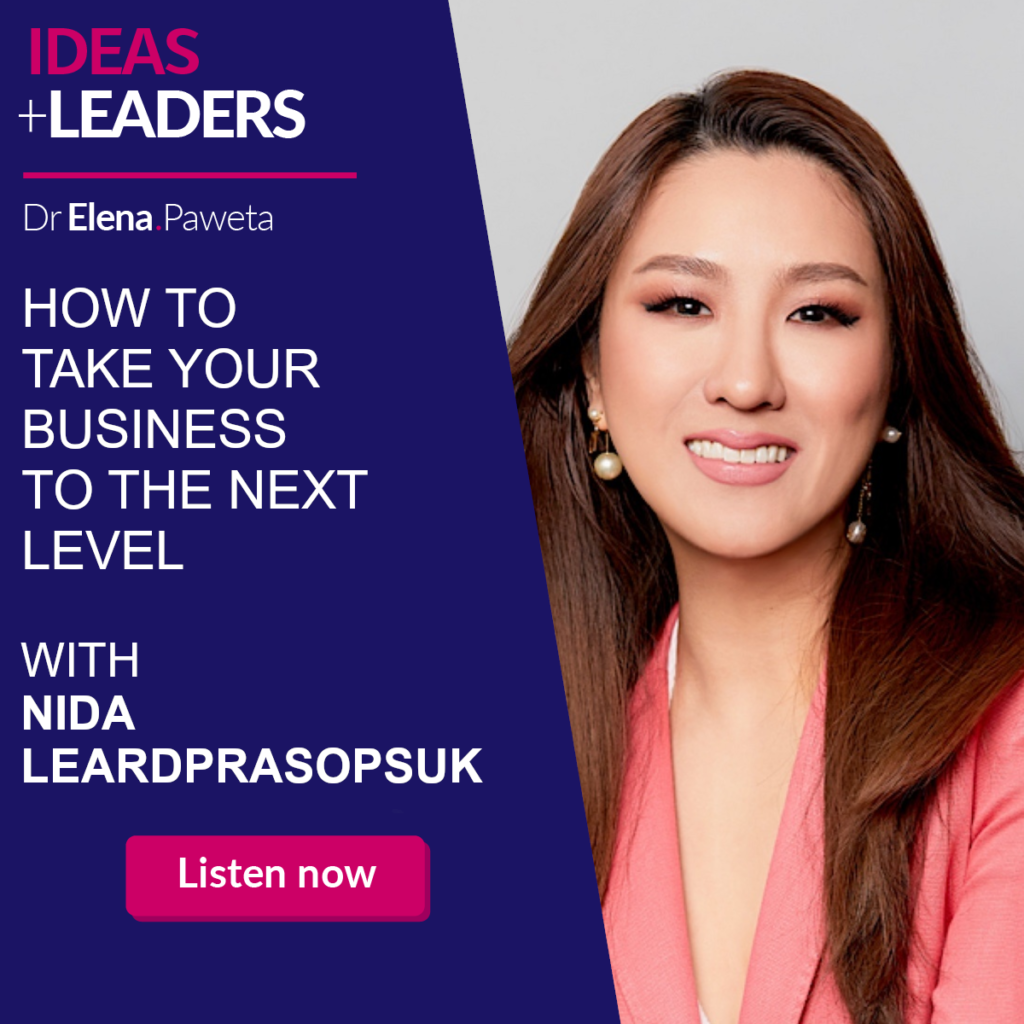 In this episode I am speaking with Nida Leardprasopsuk about getting your business to the next level and becoming uncontested, unrivaled and unforgettable.If you want to set yourself apart from the rest – this episode is a must listen for you.
Nida is a top-tier business consultant, mindset coach, and former Fortune 500 executive with more than two decades of experience in marketing and business. 
You can contact Nida here:
www.nidaleard.com 
Her LinkedIn: 
https://www.linkedin.com/in/nida-leardprasopsuk-mcc-71b9ba147/
Thank you for joining me on this episode of IDEAS+LEADERS. If you enjoyed this episode, please share, subscribe and review so that more people can enjoy the podcast on Apple https://apple.co/3fKv9IH or Spotify https://sptfy.com/Nrtq.