Simple Movement to Prevent Computer-Related Injuries
Nicole Brule-Walker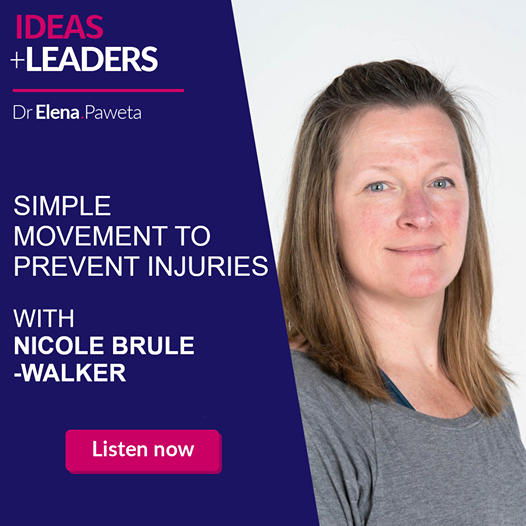 In this episode I talk with Nicole Brule-Walker about moving her business online and about the simple movement changes which can help us to prevent computer-related injuries.
Nicole is the founder of Move You Revolution, innovative movement therapy programs. She is passionate about helping her clients to find the why behind their aches & pains and providing simple solutions that fit into their busy day.
You can contact Nicole via her webpage, Instagram, Linkedin, Facebook or Twitter
Thank you for joining me on this episode of IDEAS+LEADERS. If you enjoyed this episode, please share, subscribe and review so that more people can enjoy the podcast https://podcasts.apple.com/pl/podcast/ideas-leaders/id1531433083