Key to Leading Sustainable Change - Marsha Acker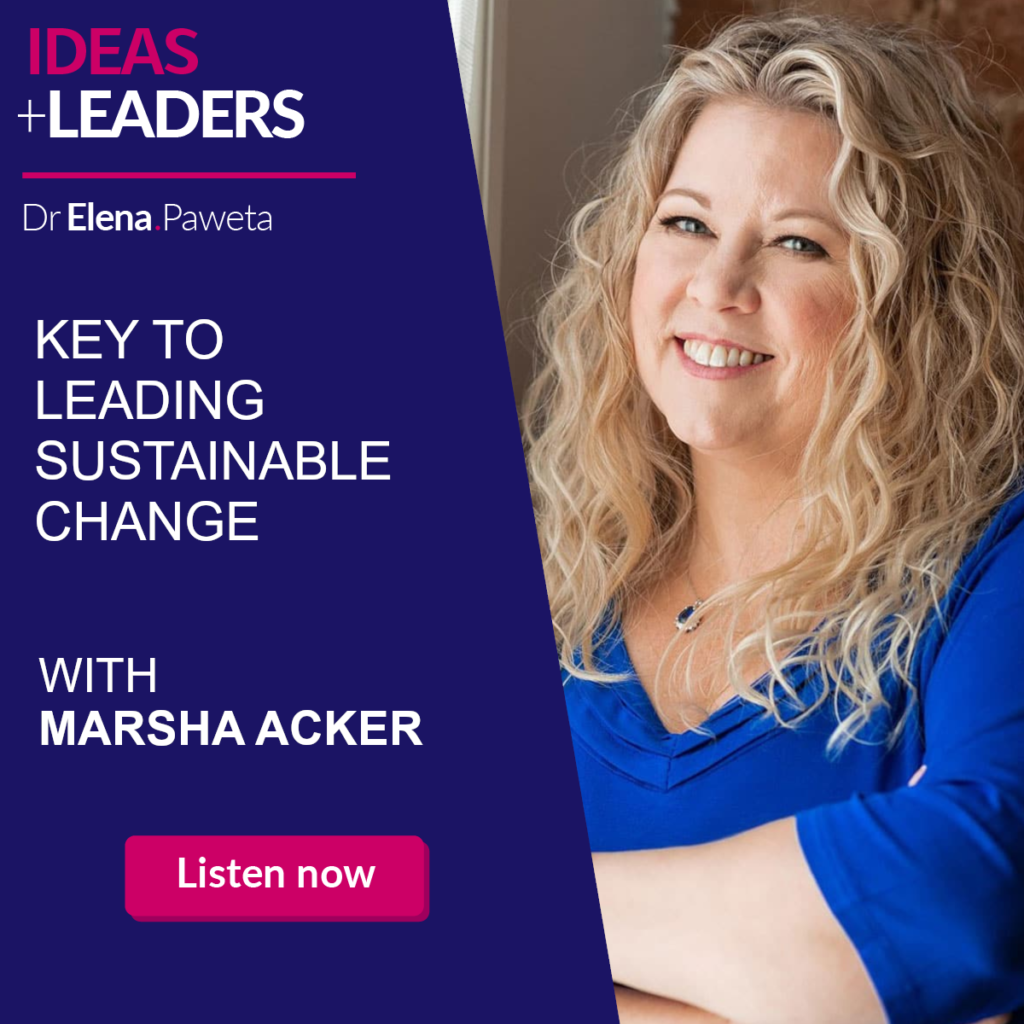 In this episode I am speaking to Marsha Acker about leading change in the organisation.
Marsha is the founder and CEO of TeamCatapult, a respected and sought-after leadership development firm that equips leaders, at all levels, to facilitate and lead sustainable behavioral change. She partners with leaders and leadership teams to clarify their desired change, develop communicative competence and think together – accessing their collective intelligence to bring about change.
You can contact Marsha here:
https://www.linkedin.com/in/marsha-acker-3486a72/
Chceck out her book:
https://www.amazon.com/Build-Your-Model-Leading-Change/dp/1735655422

Thank you for joining me on this episode of IDEAS+LEADERS. If you enjoyed this episode, please share, subscribe and review so that more people can enjoy the podcast on Apple https://apple.co/3fKv9IH or Spotify https://sptfy.com/Nrtq.