How to Get Rid of Limiting Beliefs - Shelly Lefkoe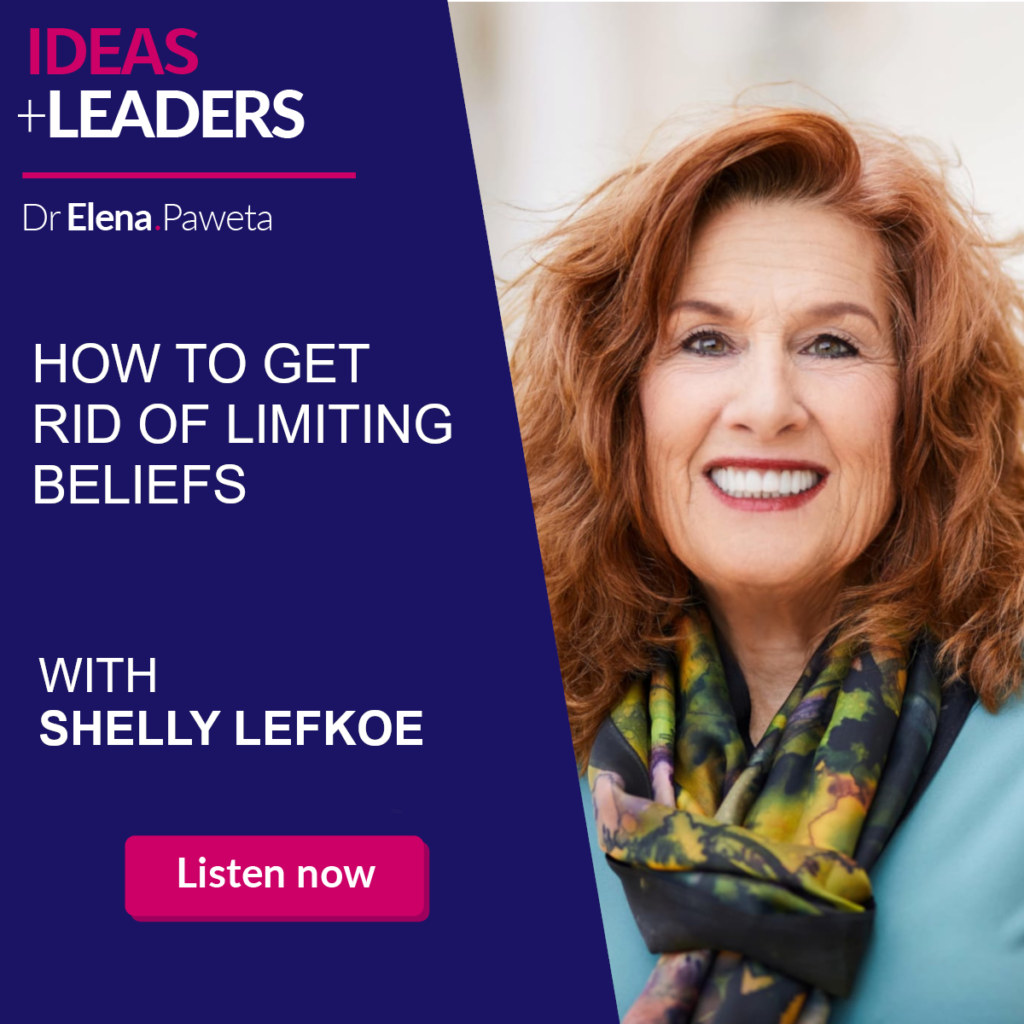 In the episode 147 of IDEAS+LEADERS podcast I am speaking with Shelly Lefkoe about getting rid of limiting beliefs. Listen to this powerful episode to realise what limits you and how to overcome it.
Shelly Lefkoe is the author of the Revolutionary Lefkoe Method. Her science-based method has helped over 200,000 people in over 120 countries experience profound life shifts by getting rid of hidden limiting beliefs. Permanently.
Other programs give you advice and tools on how to cope with your challenges. The Lefkoe Method clears the root cause of your challenges so you don't have to keep coping.
You can contact Shelly here:
https://www.mortylefkoe.com/
Thank you for joining me on this episode of IDEAS+LEADERS. If you enjoyed this episode, please share, subscribe and review so that more people can enjoy the podcast on Apple https://apple.co/3fKv9IH or Spotify https://sptfy.com/Nrtq.