On Succeeding in Business - Nicole Durio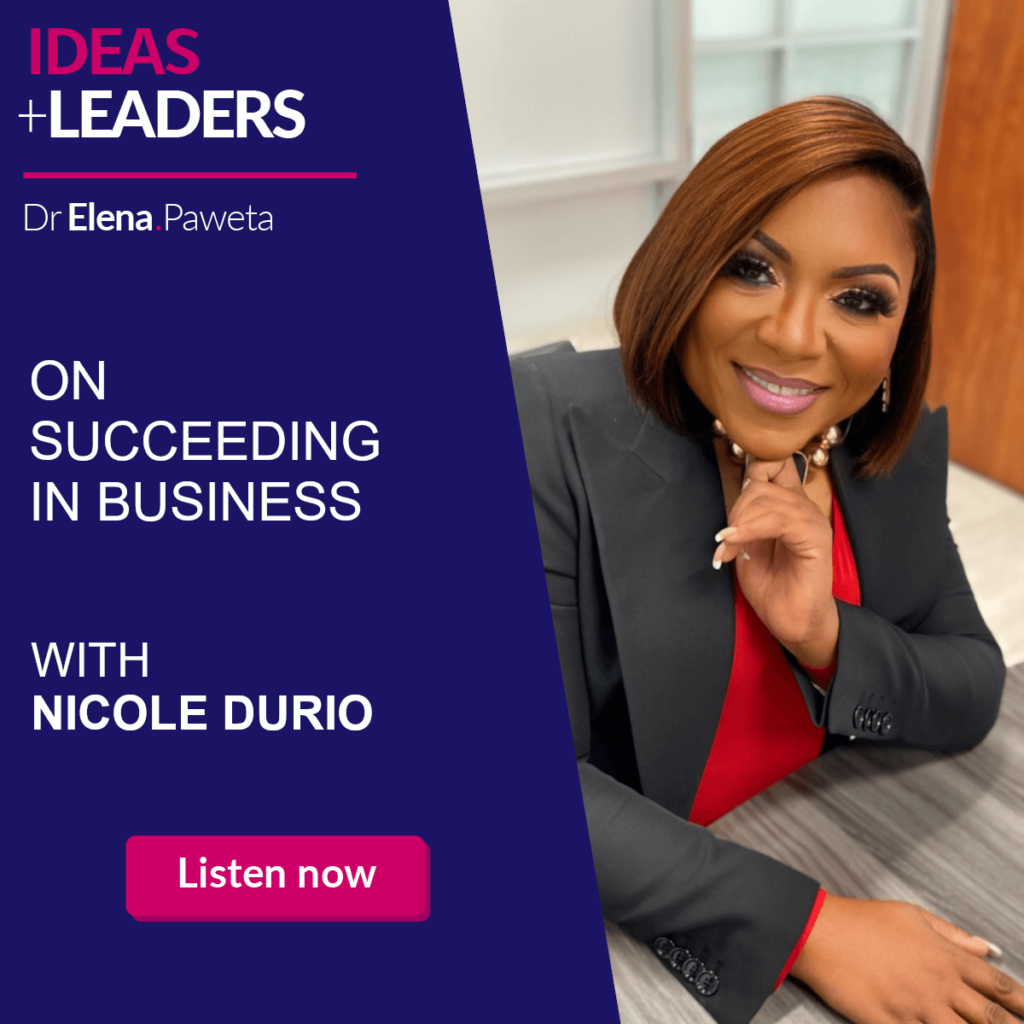 In the episode 146 I am speaking with Nicole Durio about curren business situation andwhat we can do to adapt to it as leaders. It is a great conversation with interesting insights! 
Nicole Michelle Durio, CPA, has more than 25 years of experience in accounting, financial reporting, advisory services, business consulting, CFO services and internal and external auditing.
When Nicole was laid off from her job as an Executive Director with an international, public accounting firm, earning a multiple six-figure income, she did a great deal of soul searching.
A tough leader of money and finance, she decided to merge her love and knowledge of economics to her ministry. As a result, Nicole has mentored over 250 women to six-figure income status and she is on track to propel 25 women to seven-figure incomes in the next five years.
You can contact Nicole here:
www.nicolemichelle.com
www.linkedin.com/in/nicole-michelle-durio-cpa-98776036/
Thank you for joining me on this episode of IDEAS+LEADERS. If you enjoyed this episode, please share, subscribe and review so that more people can enjoy the podcast on Apple https://apple.co/3fKv9IH or Spotify https://sptfy.com/Nrtq