How to Succeed as an Entrepreneur - Matt Westfield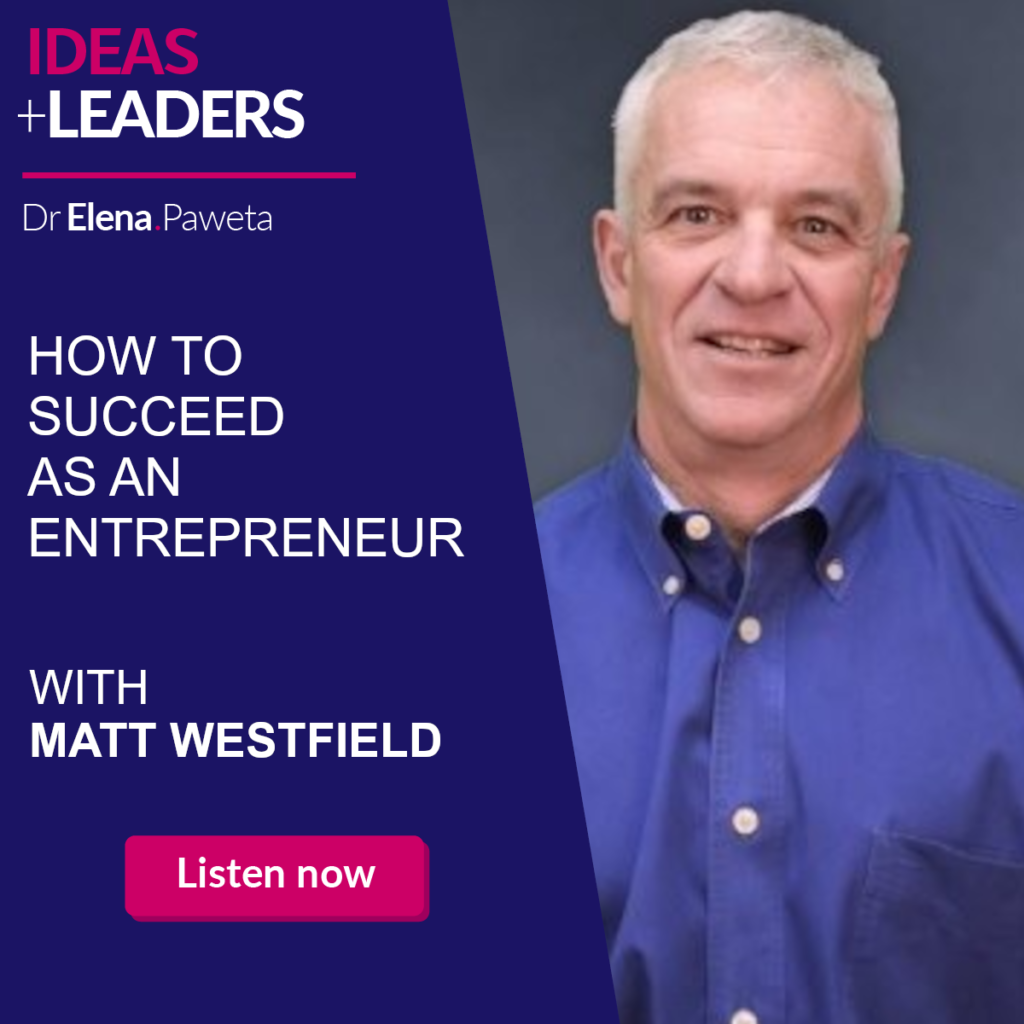 In the episode 141 of IDEAS+LEADERS podcast I am speaking with Matt Westfield about what it takes to start and to succeed as an entrepreneur. 
Matt is a serial entrepreneur/Investor in tech for over 30 years, having built virtual worlds in the 90's, then the world's first anti-fraud software for the FBI. He is currently an Owner/Partner in 4 companies. He was the founder in 7 early startups with 4 cash exits.
Matt is the lead mentor for international development for the Governors Office of Economic Development in Nevada beginning in 2018. Matt has travelled the world mentoring startups and founders, including to help build the renowned Nevada entrepreneurial pipeline, the E-Minor at the university, and the UNR Entrepreneurs Club.
You can contact Matt here:
His LinkedIn:
https://www.linkedin.com/in/matt-westfield-461649123/
Thank you for joining me on this episode of IDEAS+LEADERS. If you enjoyed this episode, please share, subscribe and review so that more people can enjoy the podcast on Apple https://apple.co/3fKv9IH or Spotify https://sptfy.com/Nrtq