How to Defreeze if You are Speaking in a Foreign Language - Lana Ivanova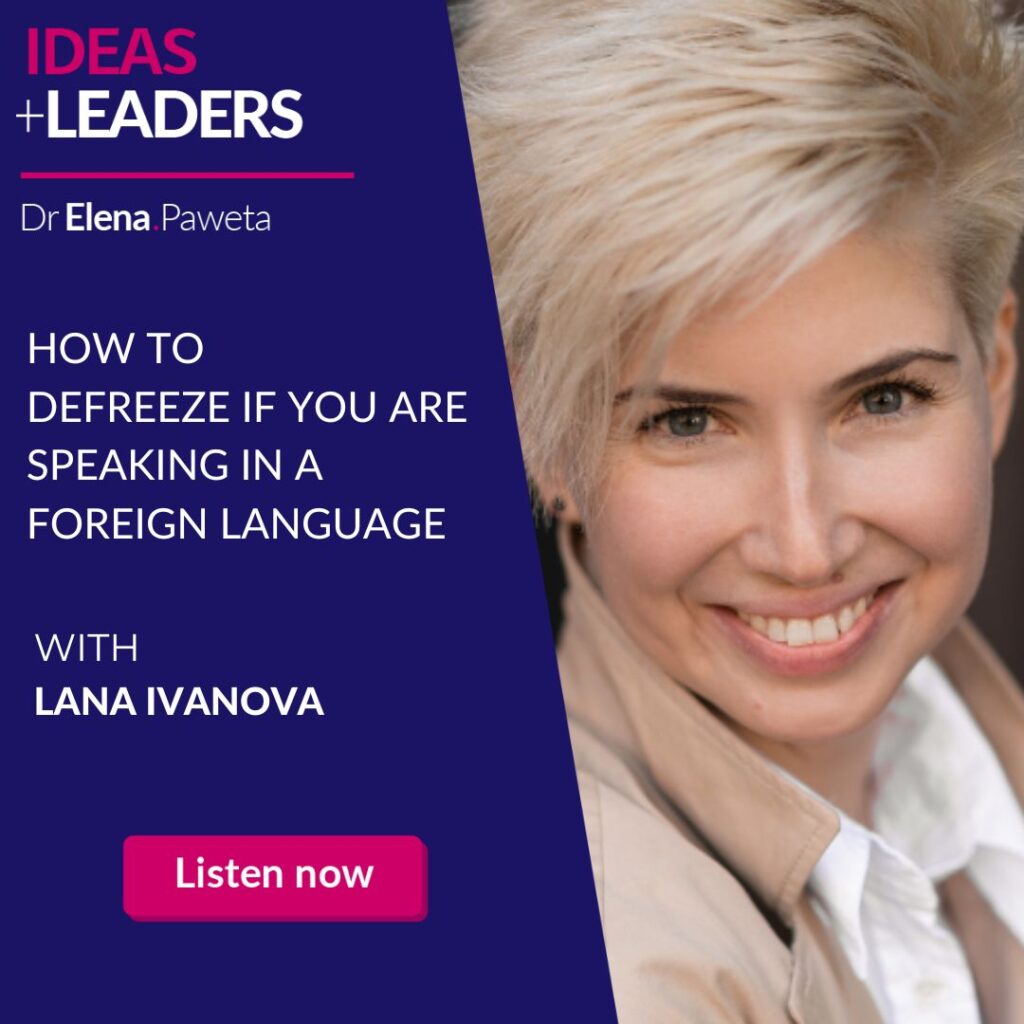 In the episode 140 I am speaking with Lana Ivanova about the confidence in speaking, especially if you are speaking in a foreign language. 
Lana is a communication coach, business trainer, TEDx speakers' mentor. After leaving the organizational consulting sphere, she helps people find their unique communication style and express themselves openly. 
Lana's primary goal is to support non-natives of different ways of life to speak up in English and tell their own stories. She is a long-time member of Toastmasters International and a few times President of Poland's First Toastmasters club in Warsaw, Poland. 
You can contact Lana here:
Her instagram:
https://www.instagram.com/lana.iva.nova/
Her LinkedIn:
https://www.linkedin.com/in/lana-ivanova-6201079
Thank you for joining me on this episode of IDEAS+LEADERS. If you enjoyed this episode, please share, subscribe and review so that more people can enjoy the podcast https://apple.co/3fKv9IH