How Women Can Discover and Free Their True Voice – Paddy Kennedy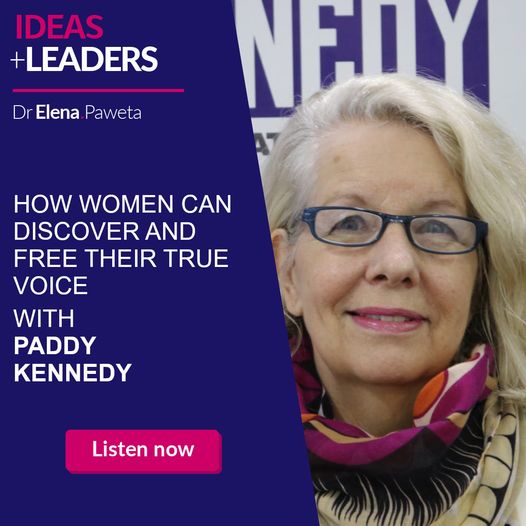 Paddy Kennedy has been in the business of developing individuals for 48 years. Her entire professional career has been one of teacher, trainer, coach, and mentor.
Paddy is a professional speaker, speech coach, leadership coach, voice coach, and accent reduction teacher and trainer. She is the Principal of her own International Communication company, Kennedy Communication Studio. Her clients come to her over from 90 countries, all looking for a better, more effective way to speak, communicate, and lead. She is considered a Global Thought Leader in the field of Voice and Communication.
In this episode of IDEAS+LEADERS podcast we are talking with Paddy about the ways women can discover and free their true voice, about building up confidence and courage.
You can connect with Paddy HERE
Thank you for joining me on this episode of IDEAS+LEADERS. If you enjoyed this episode, please share, subscribe and review so that more people can enjoy the podcast https://podcasts.apple.com/pl/podcast/ideas-leaders/id1531433083