On Increasing Employee Engagement - Paul ter Wal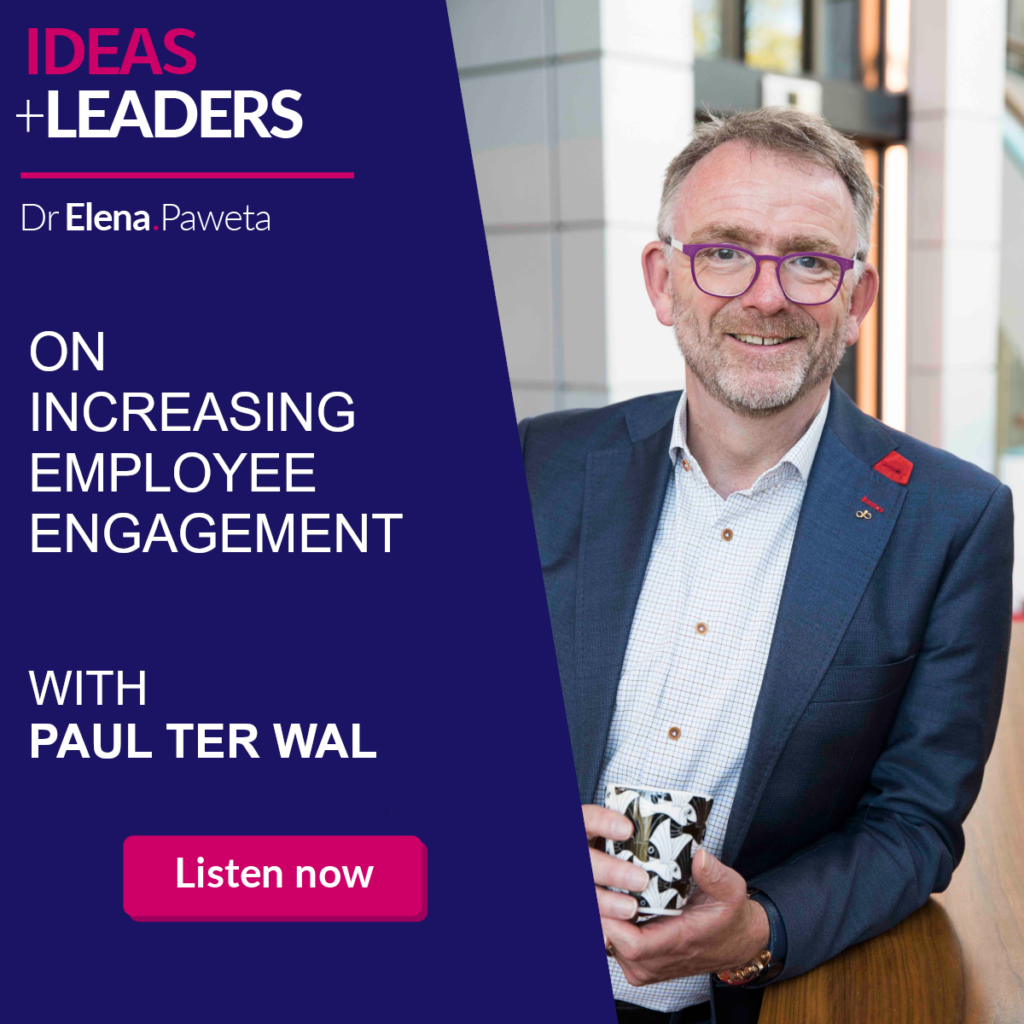 In the episode 137 of IDEAS+LEADERS podcast I am speaking with Paul ter Wal about the importance of employee engagement and the ways to increase it.
Paul ter Wal and his consulting company Team ANDARE make healthy businesses better with the belief that happiness makes money.
Leading with his core values, Paul establishes consulting engagements that help companies identify and truly live their own values. He shows companies that when they see every employee's full potential, and facilitate them to achieve, absenteeism decreases while enthusiasm and productivity increases.
You can contact Paul via:
LinkedIn
https://www.linkedin.com/in/paulterwal/
His website: 
https://www.team-andare.nl/
Employee engagement survey:
https://team-andare.com/employee-engagement-survey
Thank you for joining me on this episode of IDEAS+LEADERS. If you enjoyed this episode, please share, subscribe and review so that more people can enjoy the podcast https://apple.co/3fKv9IH