The Power of Not Knowing it All - Mihaela Berciu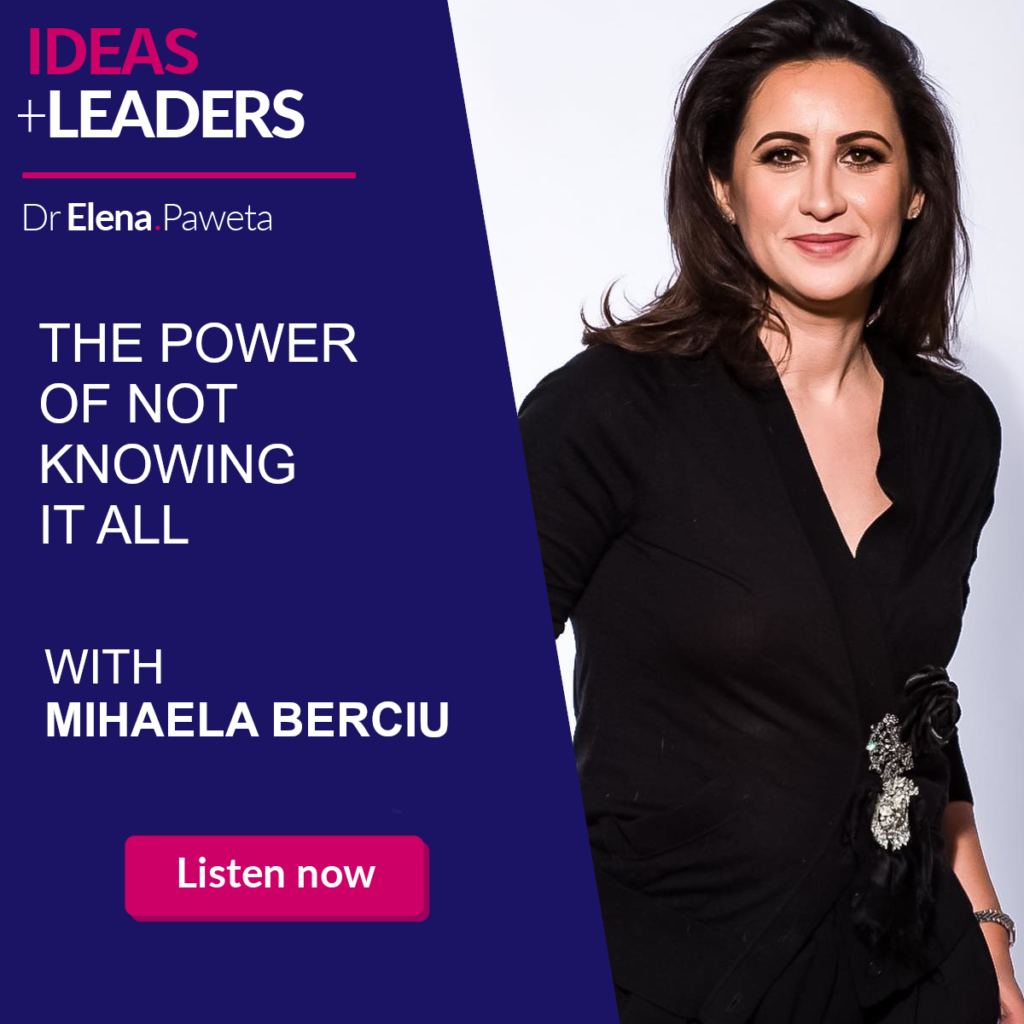 In the episode 136 of IDEAS+LEADERS podcast I am speaking with Mihaela Berciu about leading confidently and fearlessly without needing to constantly prove yourself.
Using her Core Values Model Mihaela works with the board members, top-level managers, angel investors and senior professionals seeking to excel in their careers and improve performance to drive even greater success.
Mihaela was the host of a national TV show viewed by hundreds of thousands and she is the author of two bestselling books "Dress for Success" and "Success is in the Details".
You can contact Mihaela on:
LinkedIn
https://www.linkedin.com/in/mihaelaberciu/
Her website
https://mihaelaberciu.com/
Thank you for joining me on this episode of IDEAS+LEADERS. If you enjoyed this episode, please share, subscribe and review so that more people can enjoy the podcast https://apple.co/3fKv9IH