Finding Fulfillment in Business - Matt Hogan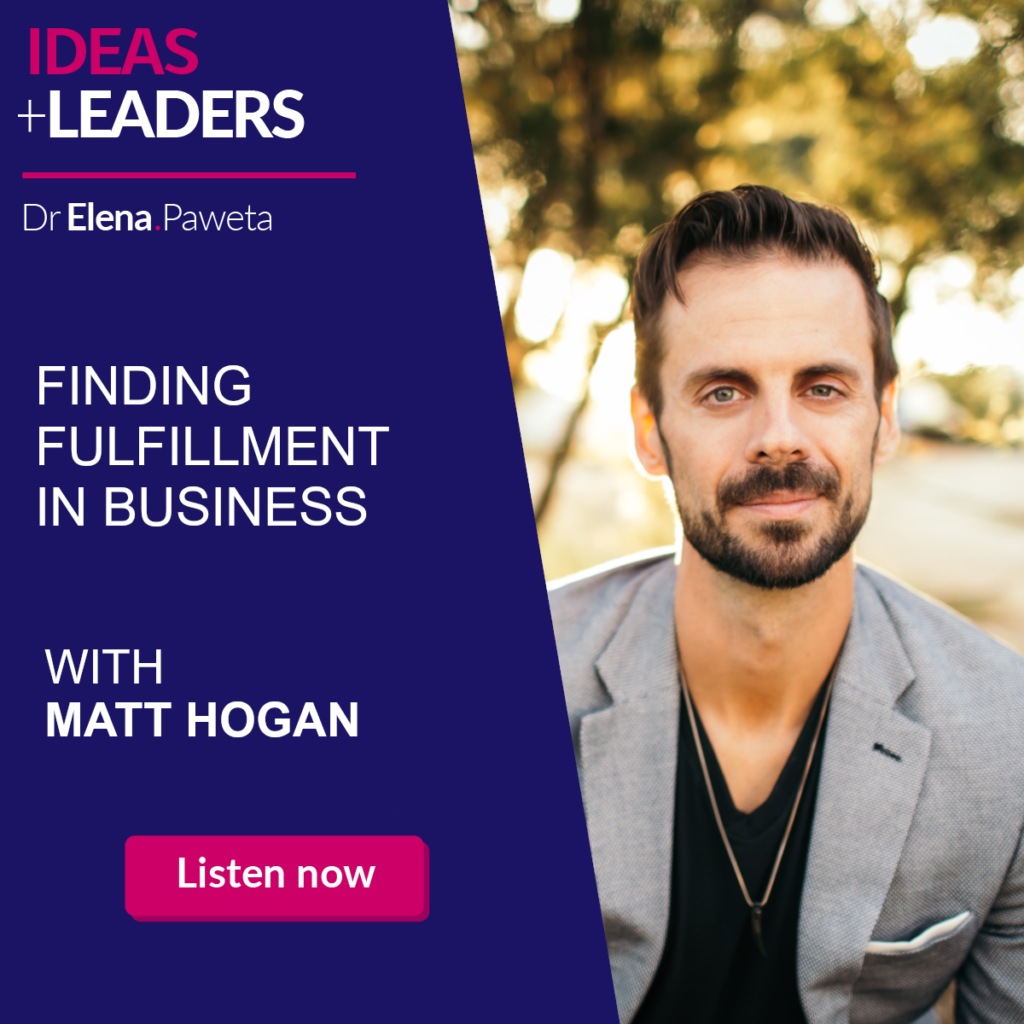 In the episode 133 of IDEAS+LEADERS podcast we are speaking with Matt Hogan about finding fulfillment and listening to your intuition in business.
Matt Hogan is a professional coach. He works with leaders, entrepreneurs and executives to find purpose and clarity in their work and lives. Matt has an endless fascination and devotion to the path of self-mastery and living an aligned life. From the lows of depression and attempted suicide to riding the highs of corporate climbing, exiting corporate life and traveling the world. Matt's own personal journey of mastering his life through a growing connection with his own inner teacher and guidance, has forged the foundation for what inspires and propels him. It's this journey that he in turn supports his clients with.
Contact Matt on LinkedIn:
https://www.linkedin.com/in/matt-hogan-44b5b869/
Learning to Listen Guide:
https://matthoganworldwide.com/clarity/
Thank you for joining me on this episode of IDEAS+LEADERS. If you enjoyed this episode, please share, subscribe and review so that more people can enjoy the podcast https://apple.co/3fKv9IH