Special Operations Techniques for Winning in Business - Jeffrey Engle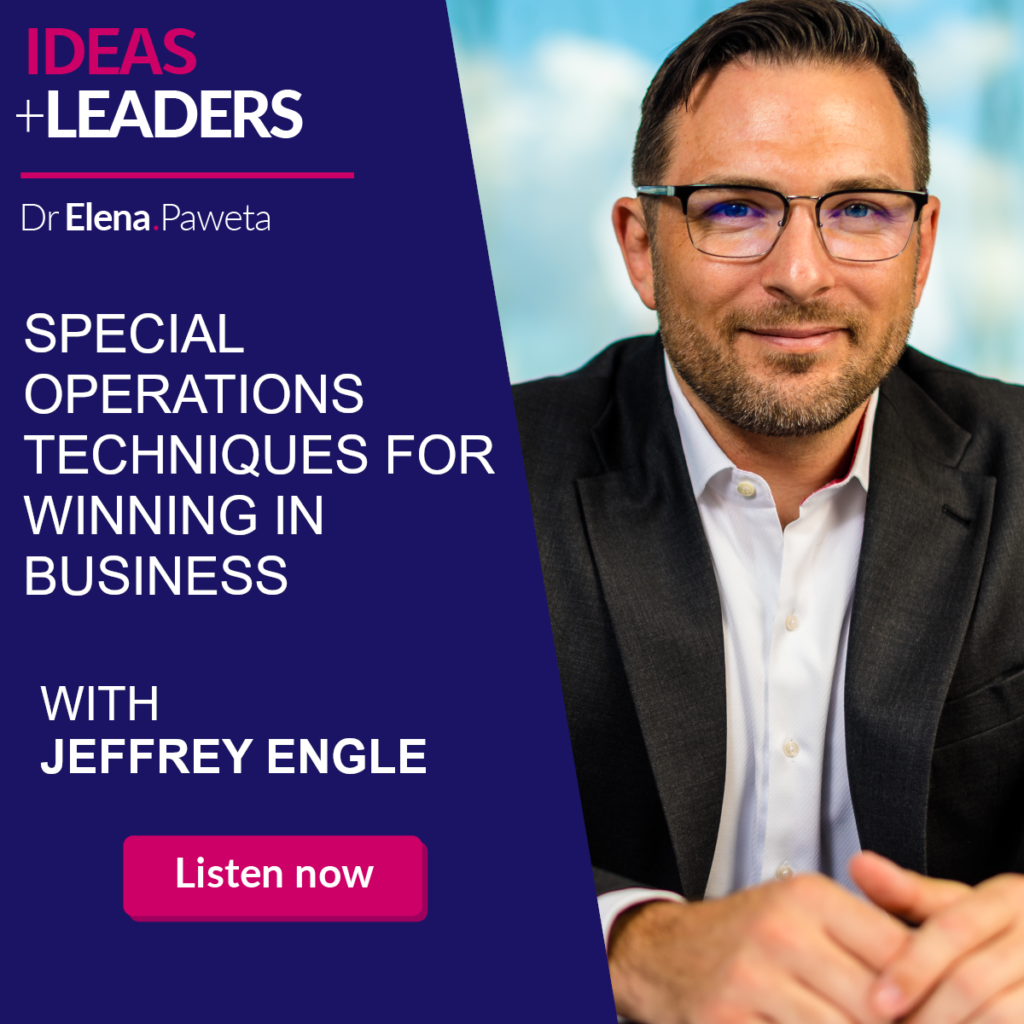 In the episode 130 of IDEAS+LEADERS podcast I am speaking with Jeffrey Engle about the military techniques for business and leadership. Listen to this episode to find out this unique and interesting perspective on winning in business and life.
Jeffrey Engle is an entrepreneur, special operations veteran and a book author. "All the War They Want" book presents counterintuitive problem-solving techniques based on Jeffrey Engle's experience as a member of the U.S. military's elite spe­cial ops community, his Brazilian jiujitsu training, and his leadership of a premier cyber defense company.
You can contact Jeffrey HERE
LinkedIn: https://www.linkedin.com/in/jeffrey-j-engle/
Website: www.conquestcyber.com
Thank you for joining me on this episode of IDEAS+LEADERS. If you enjoyed this episode, please share, subscribe and review so that more people can enjoy the podcast https://apple.co/3fKv9IH