Healing & Mindfulness in Business - Gül Sönmez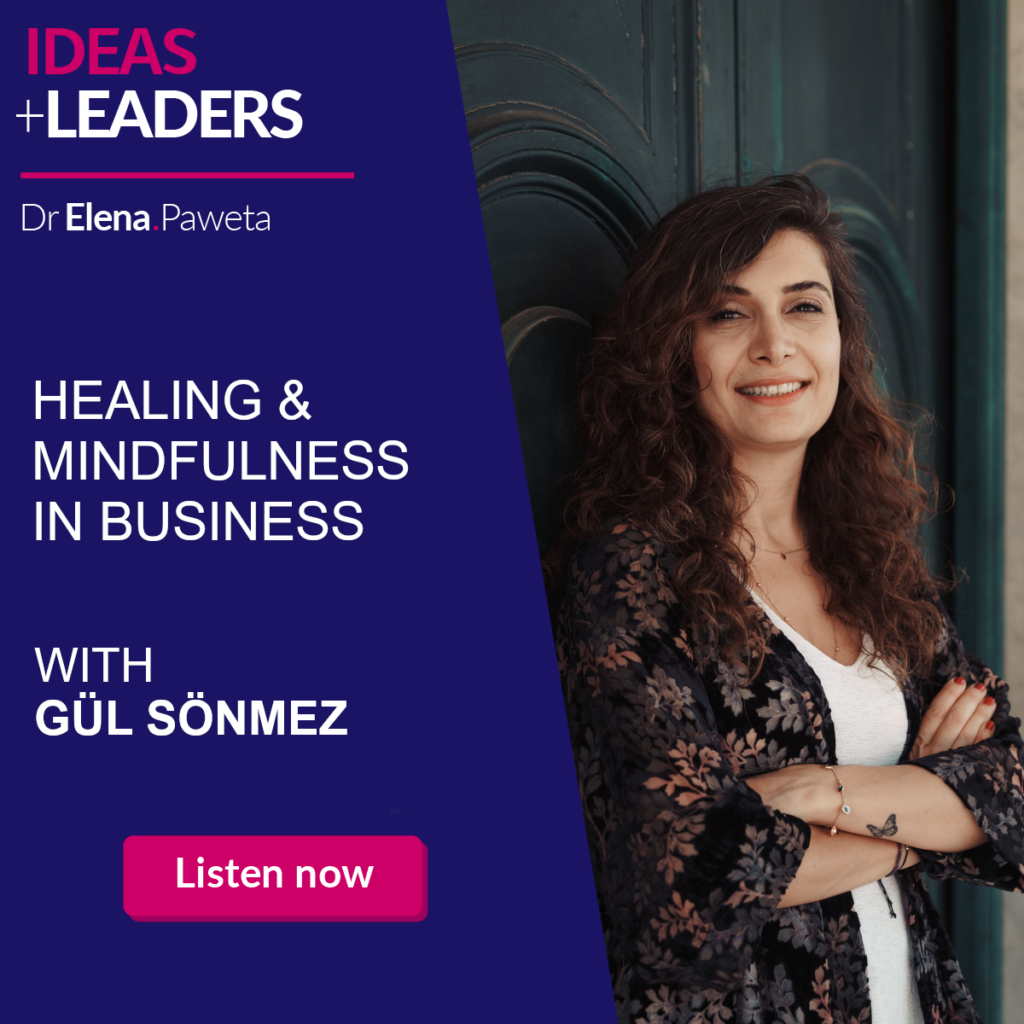 In the episode 128 of IDEAS+LEADERS podcast I am speaking with Gül Sönmez about energy healing and mindfulness in business. What can we do to achieve results faster and to get more clarity? Listen to this episode to find out.
Gül Sönmez is a Transformational Energy Coach, internationally renowned for her ability to channel people's past traumas and buried memories so they can overcome anxieties, self-doubt, and stressors in order to live aligned, purposeful lives.
After 15 years of working at large multinational corporations like P&G, Coca-Cola and achieving a seemingly pitch-perfect life, Gül began to manifest pain and injuries in her body. Only after her transformational healing journey did she realize her ability to channel energy and step into the life she wanted, not what others expected of her.
You can contact Gül HERE
Website: https://www.purposefulvibes.com/
LinkedIn: https://www.linkedin.com/in/gulsonmez/
Thank you for joining me on this episode of IDEAS+LEADERS. If you enjoyed this episode, please share, subscribe and review so that more people can enjoy the podcast https://apple.co/3fKv9IH