On Integrating Mindfulness into Business - Eric Holsapple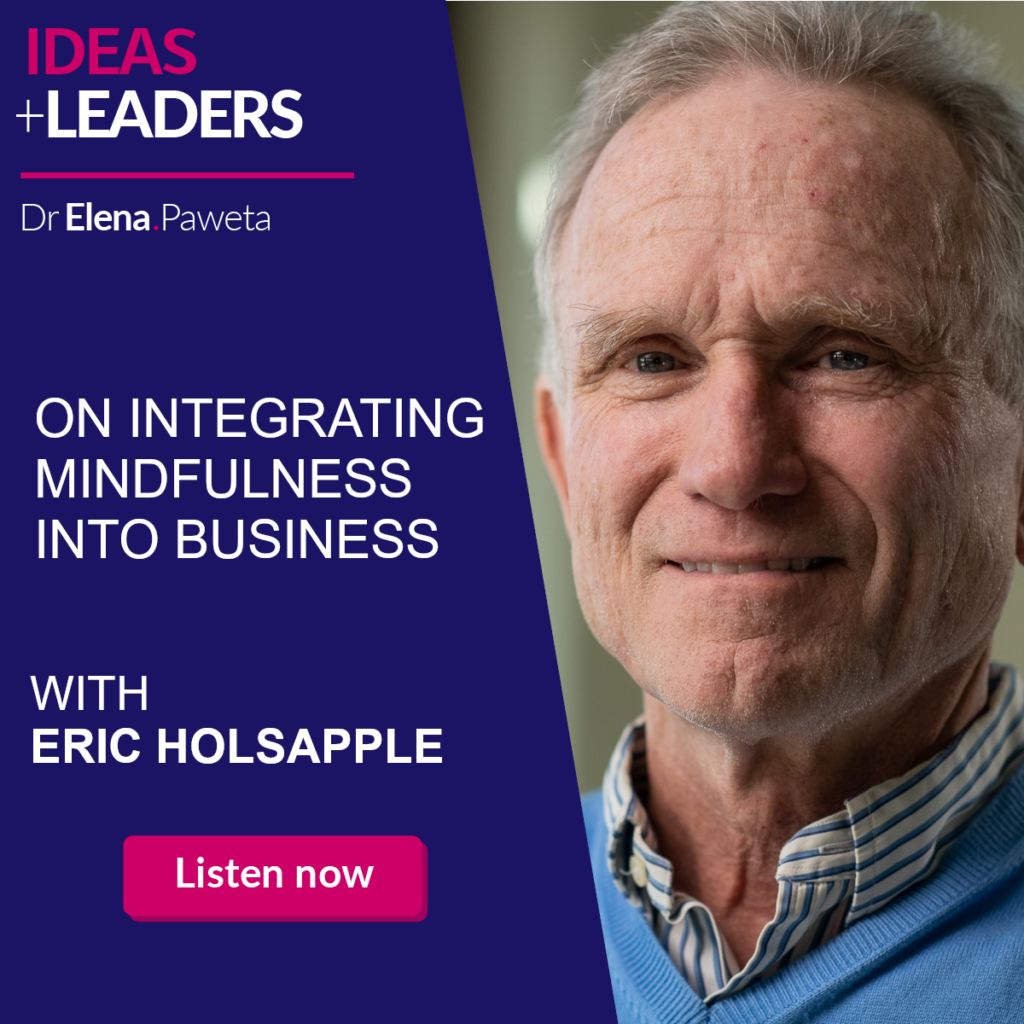 In the episode 124 of IDEAS+LEADERS podcast I am speaking with Eric Holsapple about introducing mindfulness into our daily business activities. How can we do it? And what are the benefits of it? Listen to find out simple tips that can tremendously change your business results. 
Eric Holsapple is a successful developer and entrepreneur with LC Real Estate Group, in Loveland, Colorado, who has used mindfulness to transform his life and business, and helps others to do the same. Eric has a PhD in economics, has been a real estate CEO and developer for nearly 40 years, has lectured in real estate at Colorado State University for 20 years, and has practiced Yoga and meditation for 30 years. He has a unique perspective on how merging business and mindfulness can be a catalyst for changing lives. He has won Entrepreneur of the Year awards from Colorado State University and BizWest magazine.
Eric is the founder of Living in the Gap, an organization that supports and guides heart-centered professionals and CEOs in reaching new heights through mindfulness tools. Their programs teach a new way to lead and succeed in business: one anchored in mindful presence, peace of mind, and gratitude, without sacrificing profits or performance.
You can contact Eric HERE
LinkedIn: HERE
Book pre-order link: HERE
Thank you for joining me on this episode of IDEAS+LEADERS. If you enjoyed this episode, please share, subscribe and review so that more people can enjoy the podcast https://apple.co/3fKv9IH