How to Make a Bigger Impact Without Getting Overwhelmed - Sarah Olivieri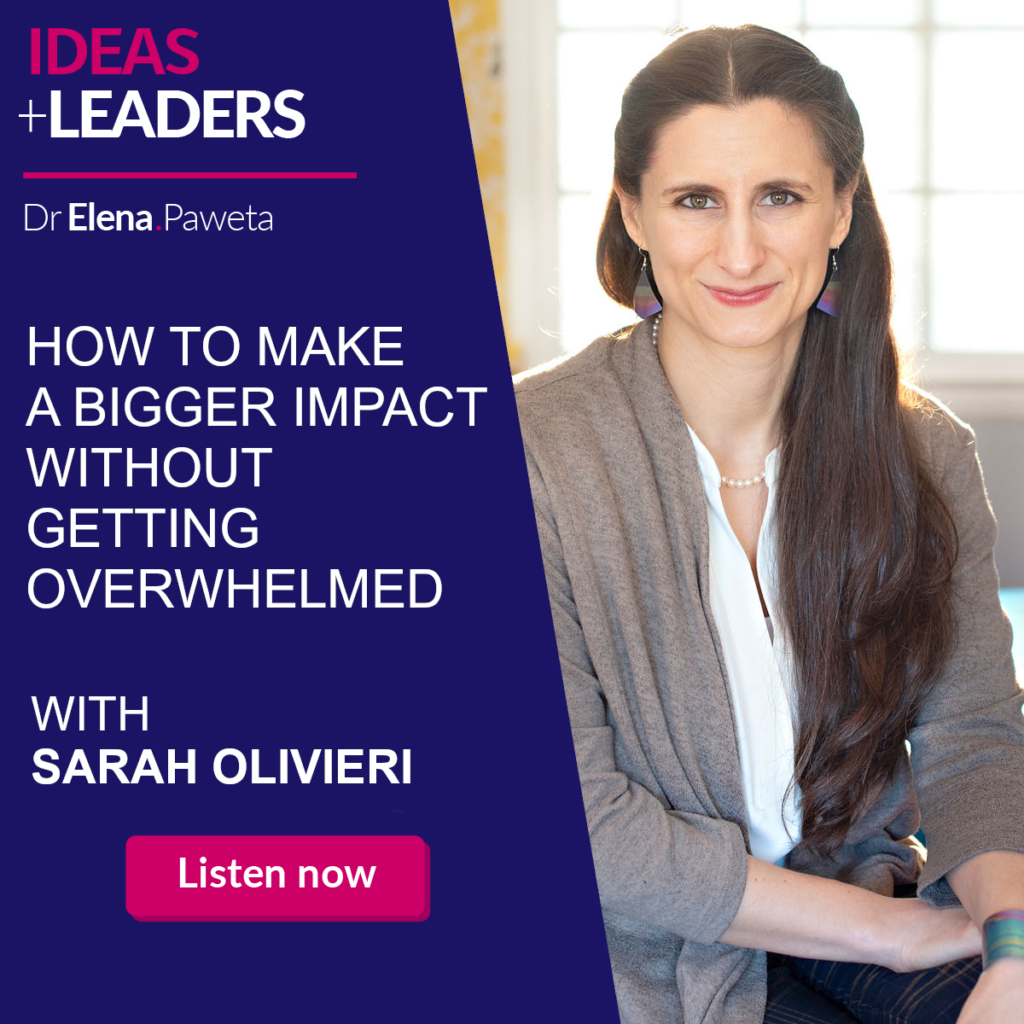 In this episode I am speaking with Sarah Olivieri about effective strategic planning.
Sarah Olivieri is a nonprofit business strategist, #1 International Best Selling author, and former Executive Director. She is a frequent presenter at conferences and online trainings and has been a featured expert on more than 50 podcasts. Sarah is the creator of the Impact Method – a framework that helps nonprofits simplify their operations, build aligned teams, and make a bigger impact without getting overwhelmed or burning out.
You can contact Sarah HERE
Thank you for joining me on this episode of IDEAS+LEADERS. If you enjoyed this episode, please share, subscribe and review so that more people can enjoy the podcast https://apple.co/3fKv9IH