Building Sustainable Revenue Growth in Your Business - Carl Gould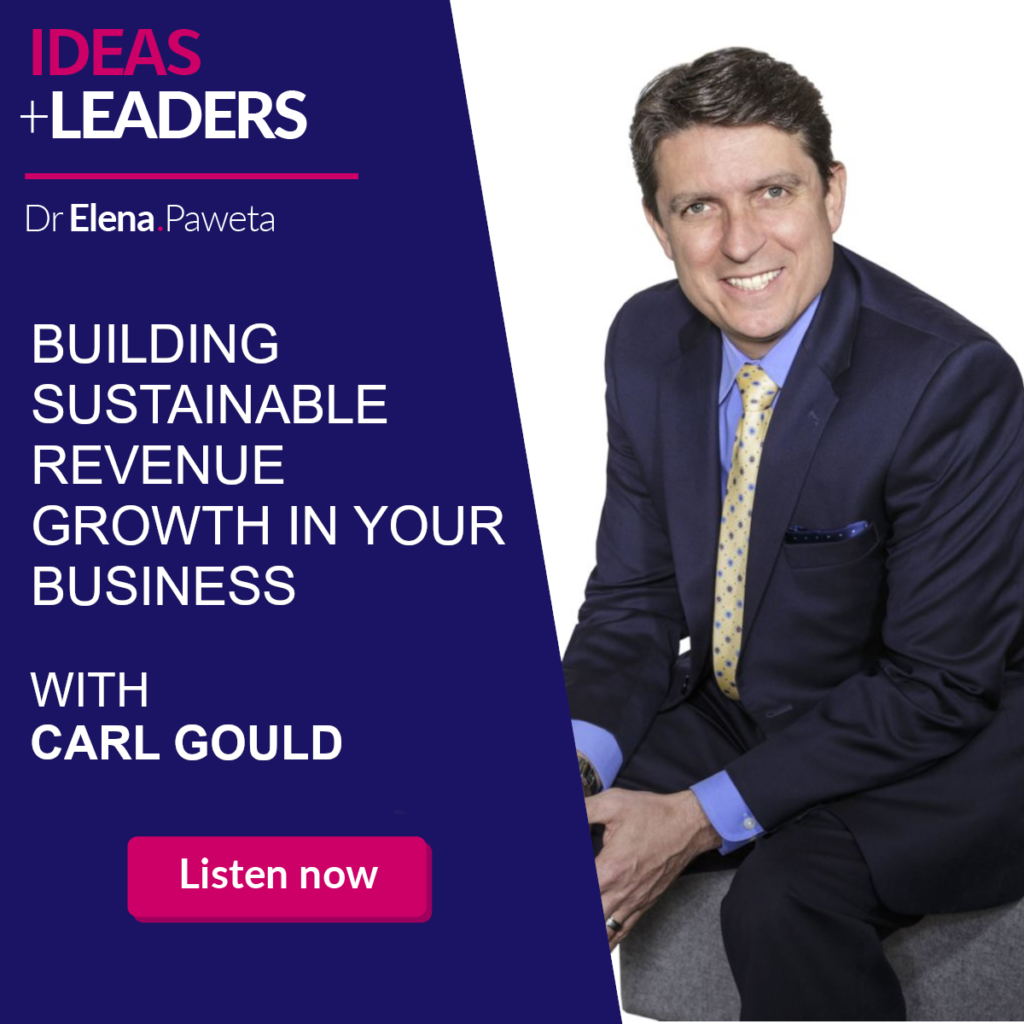 In episode 116 of IDEAS+LEADERS podcast I am speaking with Carl Gould about entrepreneurial mindset and achieving sustainable revenue and income growth in your business.
Carl Gould is a business growth expert, author and serial entrepreneur. His career started by accident when he
broke his leg and dropped out of his undergraduate accounting and finance program. At eighteen, he turned to what he knew best- landscaping- and his business growth endeavors began as he doubled his business each year for the next ve years until it sold. Since then Carl has built three multi-million dollar businesses before age 40, mentored the launch of over 5,000 businesses, and has trained and certified over 7,000 business coaches in 35 countries.
You can contact Carl  HERE
Thank you for joining me on this episode of IDEAS+LEADERS. If you enjoyed this episode, please share, subscribe and review so that more people can enjoy the podcast https://apple.co/3fKv9IH