How to Grow Your Impact and Income as a Professional Coach - Lee Chaix McDonough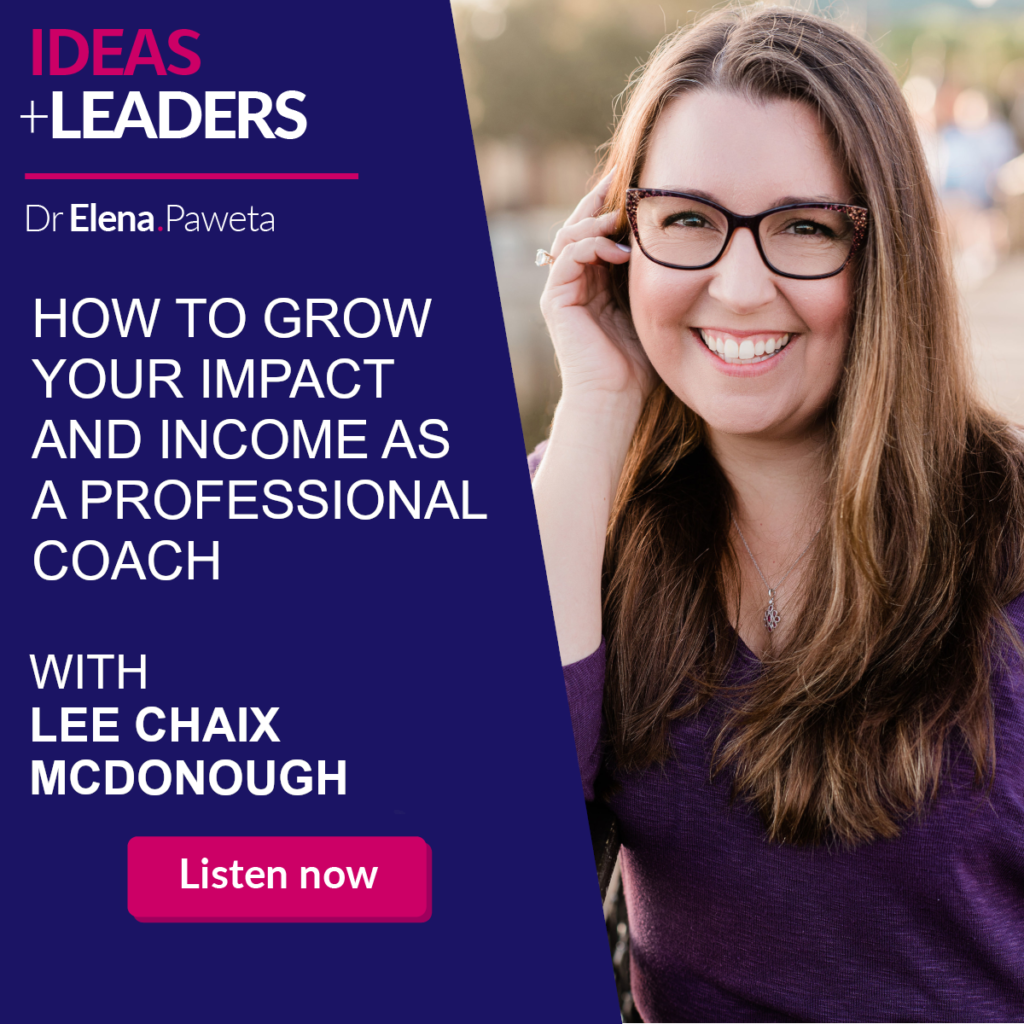 In this episode of the IDEAS+LEADERS podcast I am speaking with Lee Chaix McDonough about starting a career as a coach. If you are interested in transitioning into coaching – this episode is for you.
Lee Chaix McDonough is the founder of Coach With Clarity, a training and education company for life and business coaches. She is also the host of the Coach with Clarity podcast and author of the #1 Amazon bestseller, ACT On Your Business: Braving the storms of entrepreneurship and creating success through meaning, mindset, and mindfulness.
You can contact Lee HERE

Free chapter is HERE
Thank you for joining me on this episode of IDEAS+LEADERS. If you enjoyed this episode, please share, subscribe and review so that more people can enjoy the podcast https://podcasts.apple.com/pl/podcast/ideas-leaders/id1531433083