How to Level Up Your Career - Lisa L. Baker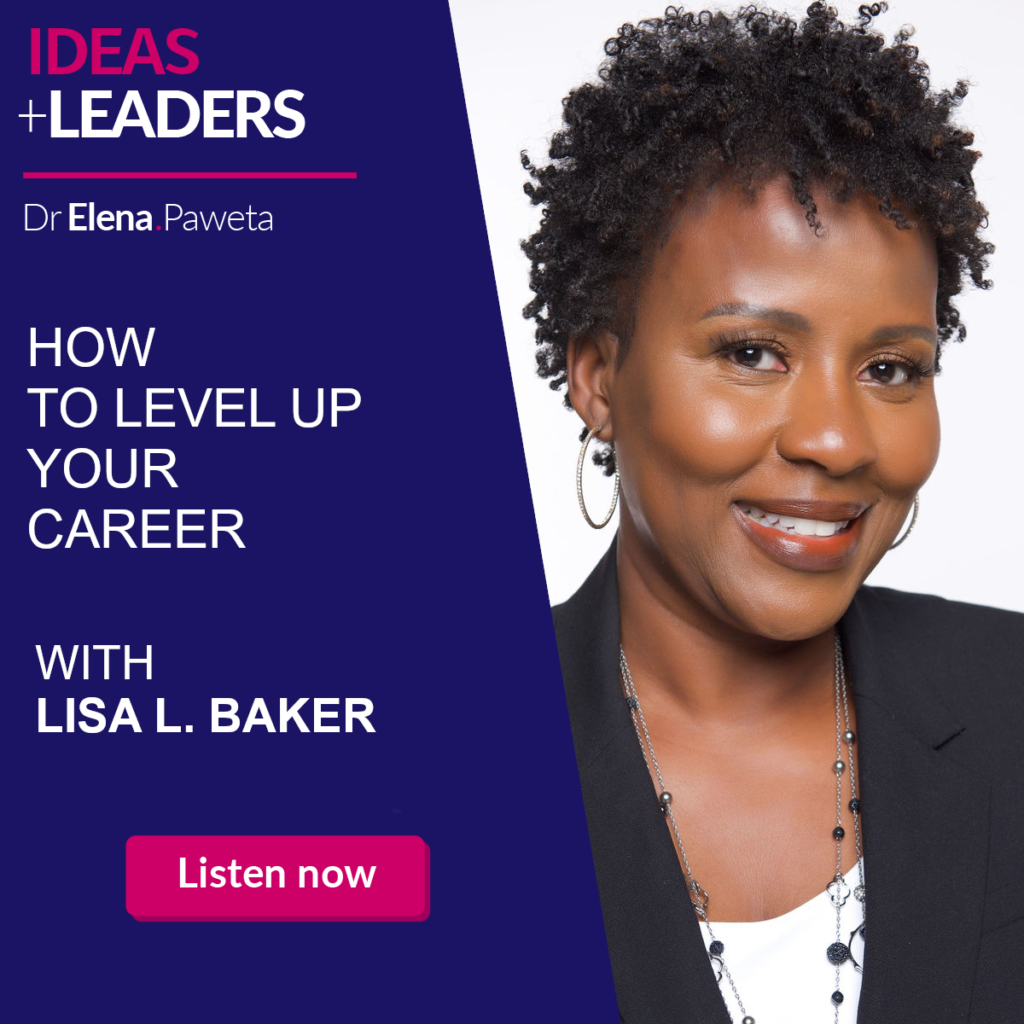 In the episode 100 of IDEAS+LEADERS podcast I am speaking with Lisa L. Baker about leveling up your career from many different angles. I got so inspired by her holistic approach – listen to find out more.
Lisa has over two decades of extraordinary success in a series of leadership roles at Fortune 500 companies that include Synchrony, Microsoft and Citigroup and Bank One. At Synchrony, a company with over 16,000 employees, Lisa was one of only nine Black female executives. She was Senior Vice President and General Manager in charge of growing the $2.5B eBay credit portfolio.
Lisa retired at age 54 to pursue her dream of helping others to reach their peak. Her greatest passions are faith, family and financial freedom. Lisa is the Founder of Ascentim LLC, a coaching practice that guides its clients to live more meaningful and abundant lives.
You can contact Lisa HERE
Thank you for joining me on this episode of IDEAS+LEADERS. If you enjoyed this episode, please share, subscribe and review so that more people can enjoy the podcast https://podcasts.apple.com/pl/podcast/ideas-leaders/id1531433083