How to Become an Authentic Leader – Pat Johnson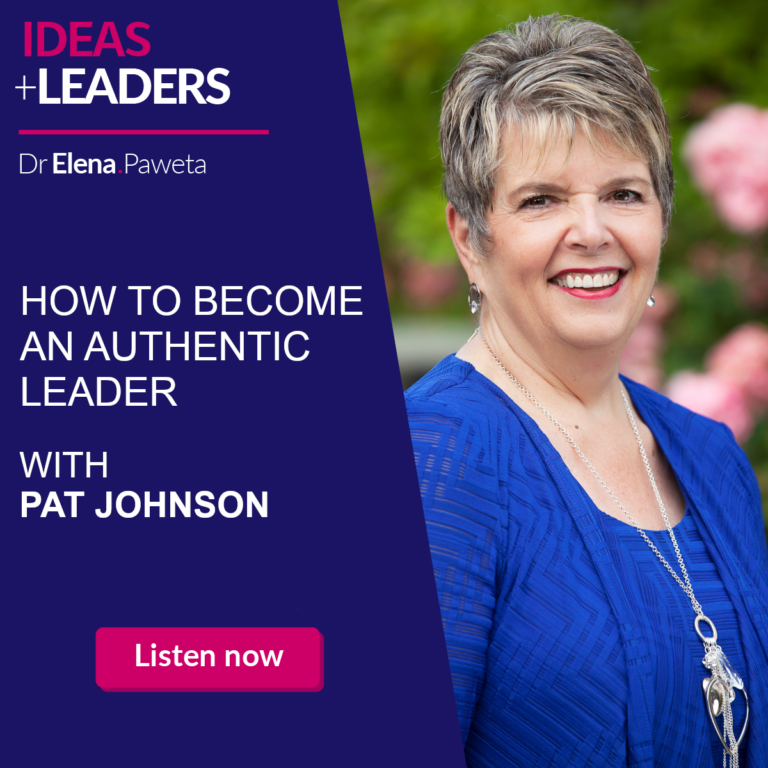 Pat Johnson is an ontological trained life coach in her own company, Pat Johnson & Associates, where she coaches individuals from various walks of life who aspire to achieve more in their life. Her current and past clients include entrepreneurs, nurses, writers, artists, government workers, fitness instructors, health care advocate, business owners, media and IT specialists, professional speakers, professors and teachers.
In 2010/11, she served Toastmasters International, the fastest growing not-for-profit educational organization in the world, as their International President and Chairman of the Board – the only Canadian woman President in the organization's 96+ year history. As President, Pat oversaw some 300,000 active members from 116 countries and earned her reputation for inclusive, fair and honest leadership at the global level. She has a unique understanding of global leadership and experience standing on the world stage unafraid.
In this episode we are speaking with Pat about overcoming our self-limitations as leaders and becoming our authentic selves. We also cover the importance of Toastmasters Corporate Programs in the current reality.
You can connect with Pat HERE
Thank you for joining me on this episode of IDEAS+LEADERS. If you enjoyed this episode, please share, subscribe and review so that more people can enjoy the podcast https://podcasts.apple.com/pl/podcast/ideas-leaders/id1531433083